Growing small and medium-sized businesses
Put your company knowledge to work
Save your team several hours a week, and even thousands a year, by delivering knowledge in their moment of need with our web application, chrome extension, slack bot and more.
Create your playbooks in a matter of minutes
Creating company information shouldn't be boring! Specific templates for technology companies and a powerful editor make it easy to get knowledge out of your experts' heads and into a simple and visually attractive hub.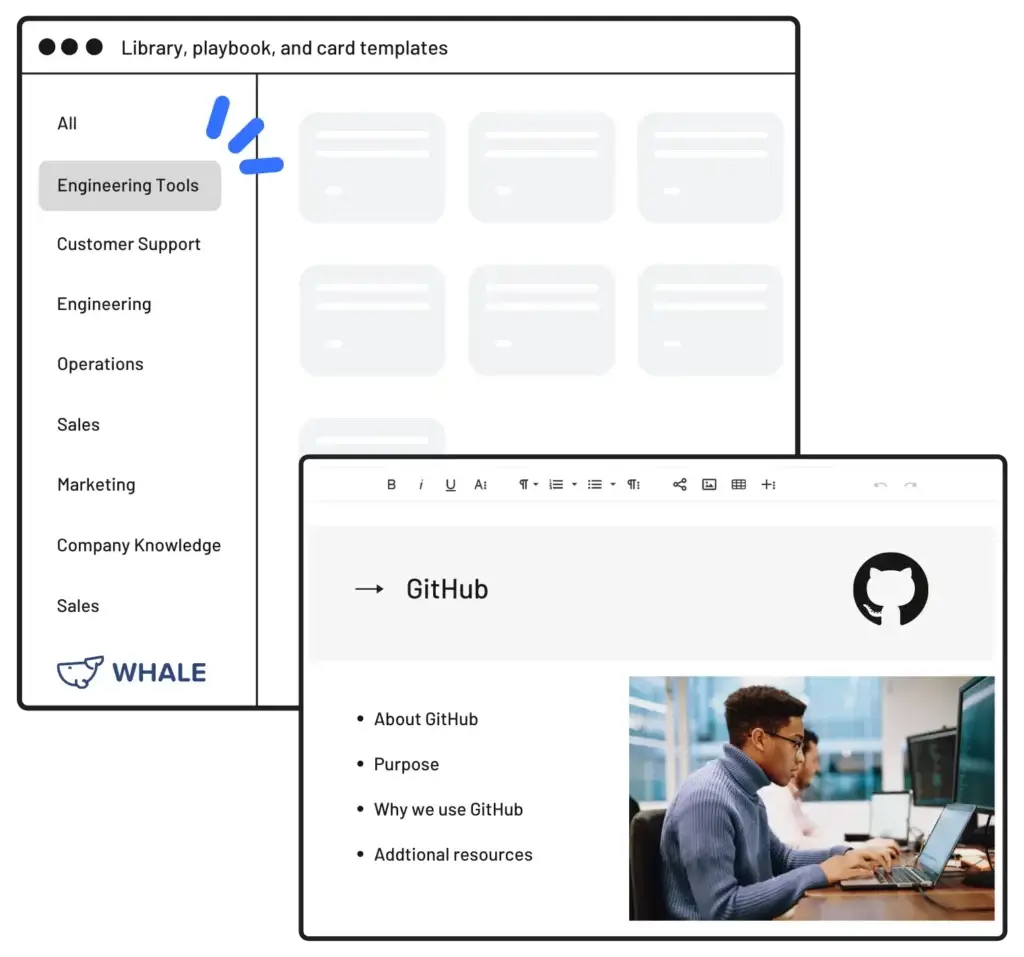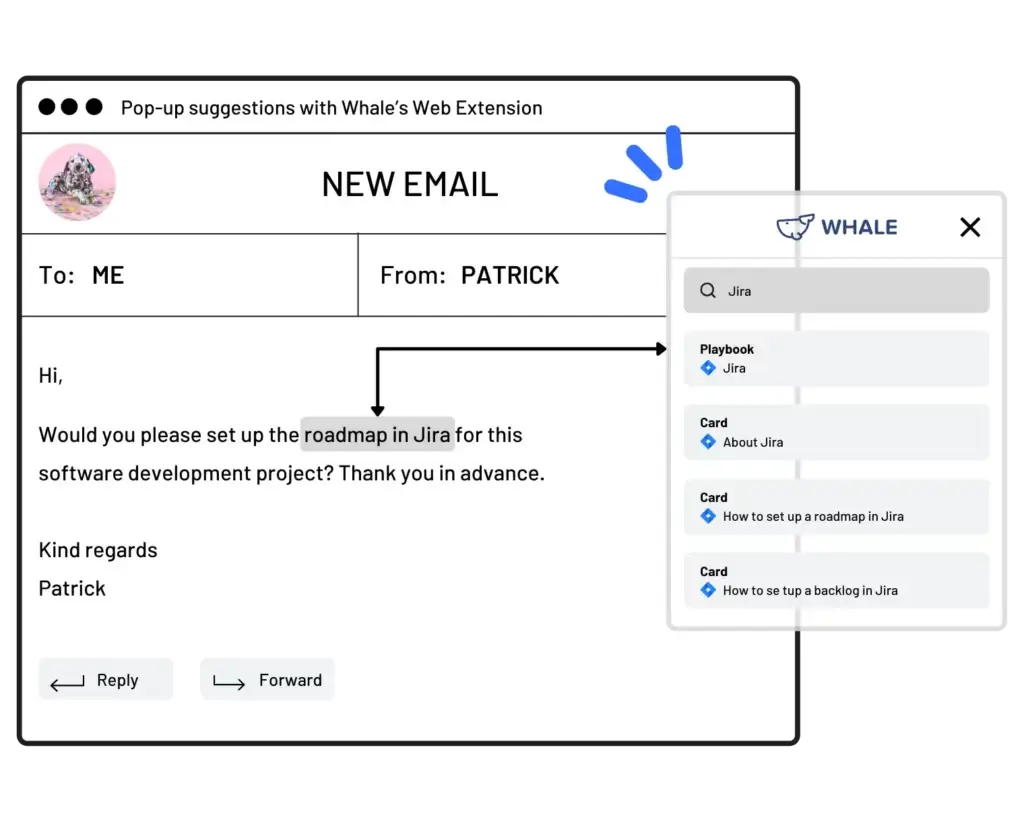 Onboard, train, and support your team efficiently
Scale your team quickly by automating knowledge flows. This means the information they need flows seamlessly to the right person at the right time with assignments, and suggestions.
A single source of truth that's always up-to-date
Expert reviews, knowledge gap insights, and reporting dashboards help you understand what's working and what's not.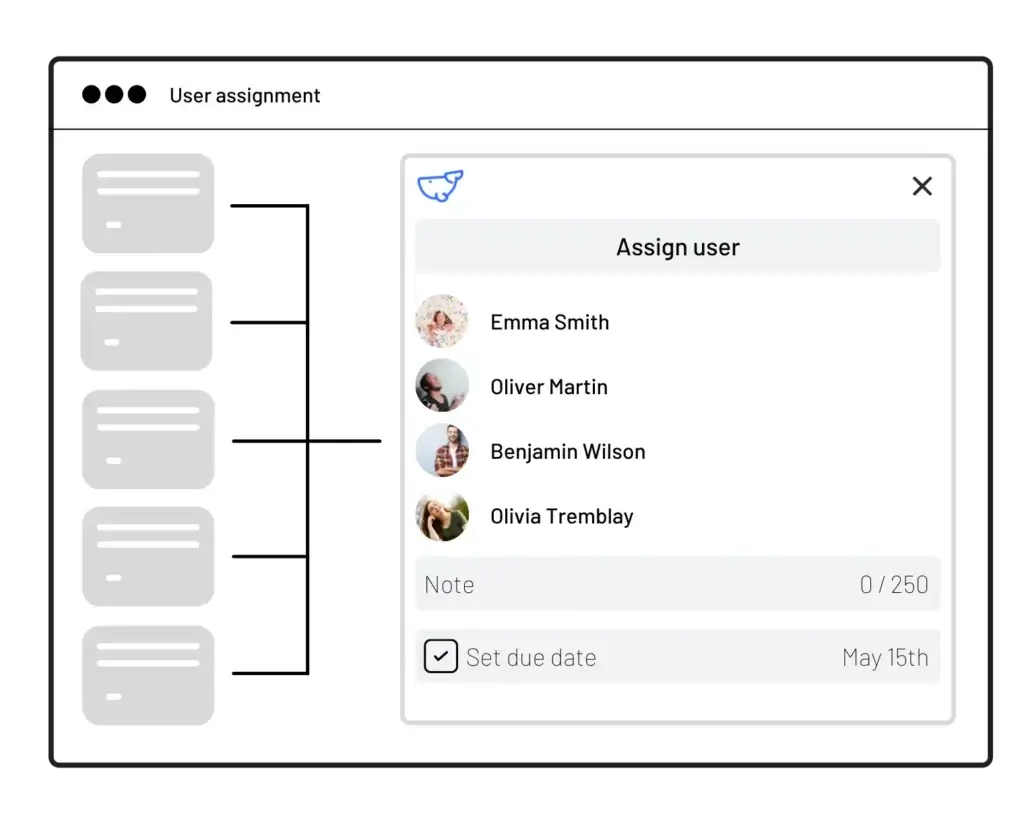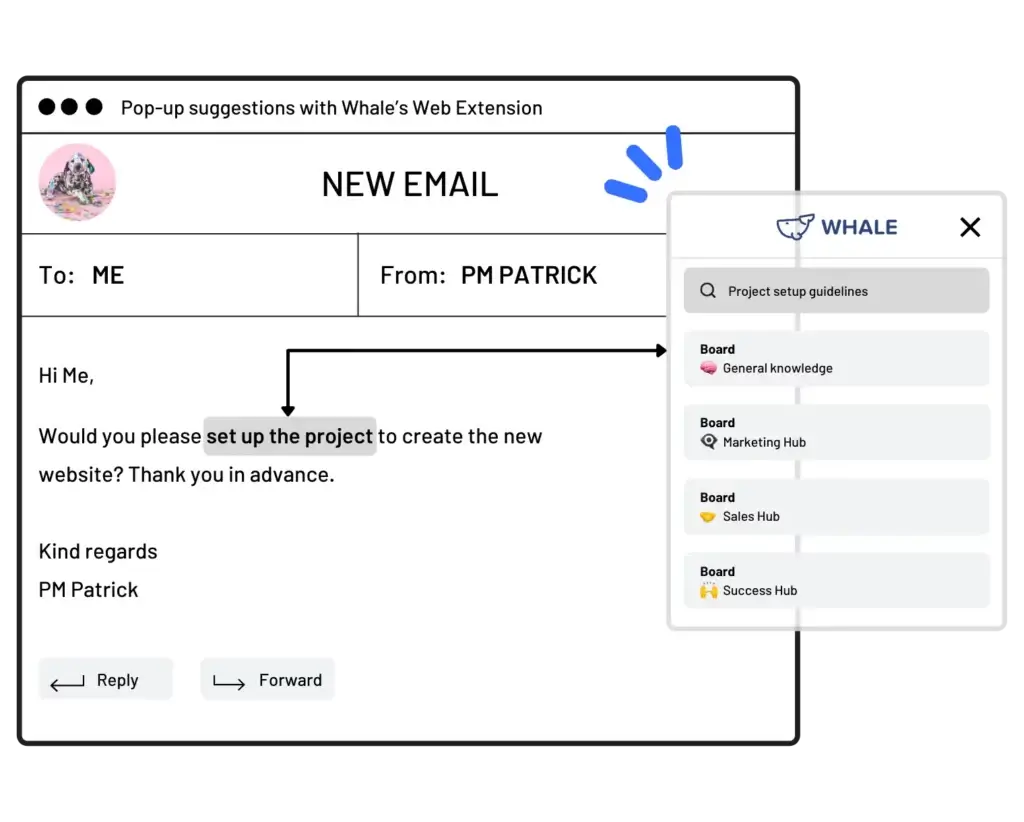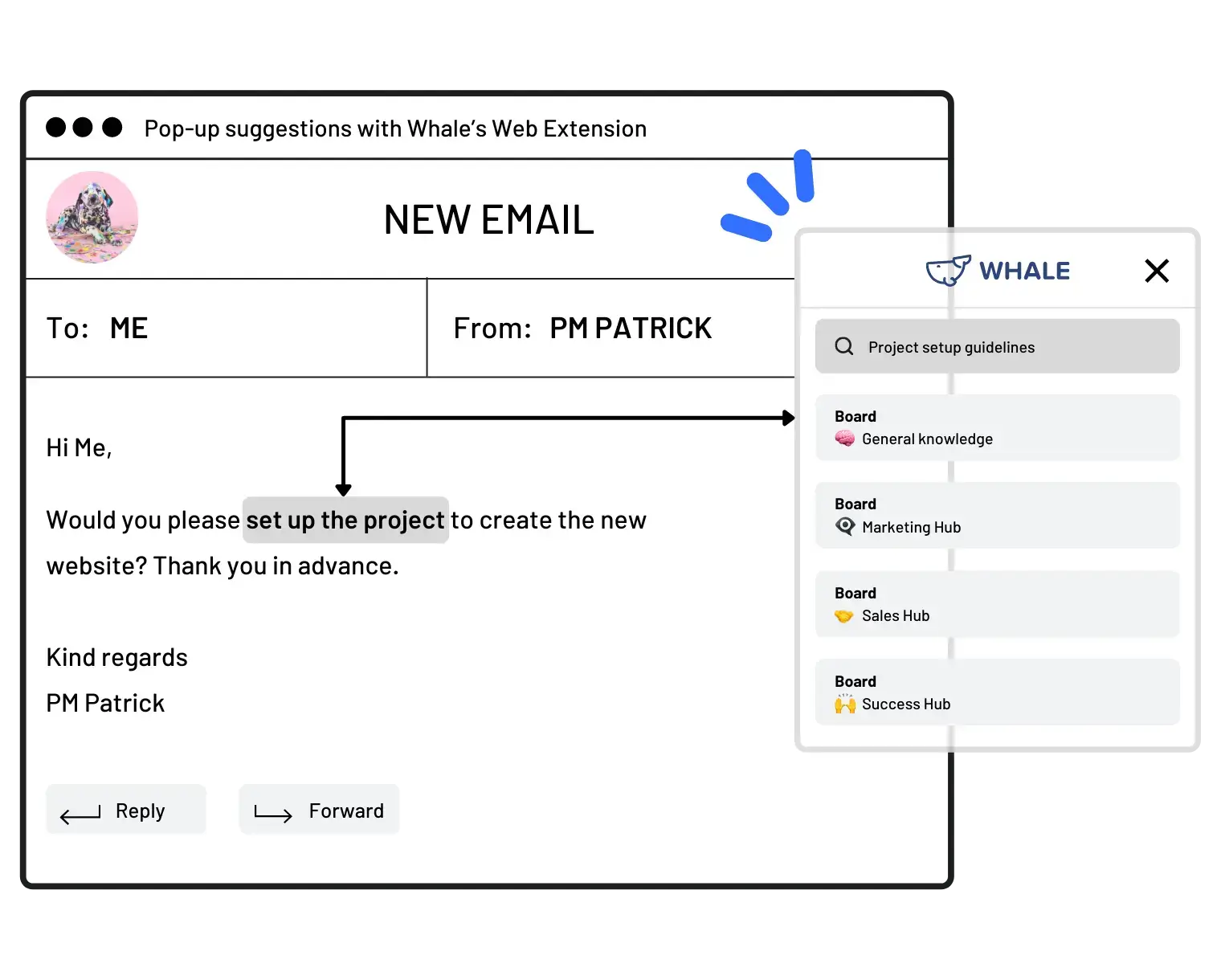 Automate what and how knowledge should flow to your teams so you can streamline the onboarding and training process of your new hires.
| | |
| --- | --- |
| Boards, Libraries & Playbooks | Simple yet powerful editor that helps your create easy to digest content |
| | Simple yet powerful editor that helps your create easy to digest content |
| | Connect existing content and create a central source of truth |
| | Draw inspiration on more than 75+ templates and roll out new SOPs and policies in minutes |
| | Capture k nowledge from anywhere on the web and easily b ring it into Whale |
| | Embed video or record your screen and create engaging step -by- step video tutorials |
| | Pick from thousands of gif 's and images to add some extra "oomph" to your content |
Why IT & Software Companies 💙 Whale
Centralized & organized team knowledge
Whale keeps company knowledge centralized and consistent, sharing information across teams at the moment of need.
Streamlined employee onboarding
Create a seamless employee onboarding experience with automated onboarding, giving new employees all the information they need to know.
Time-saving
Team members spend on average 2 hours a week looking for information? Improve efficiency with automated knowledge-sharing.
Empowered work culture
Teams and organizations thrive when employees feel empowered. Whale ensures team members have the information they need when they need it.
Get inspired about Growing your technology business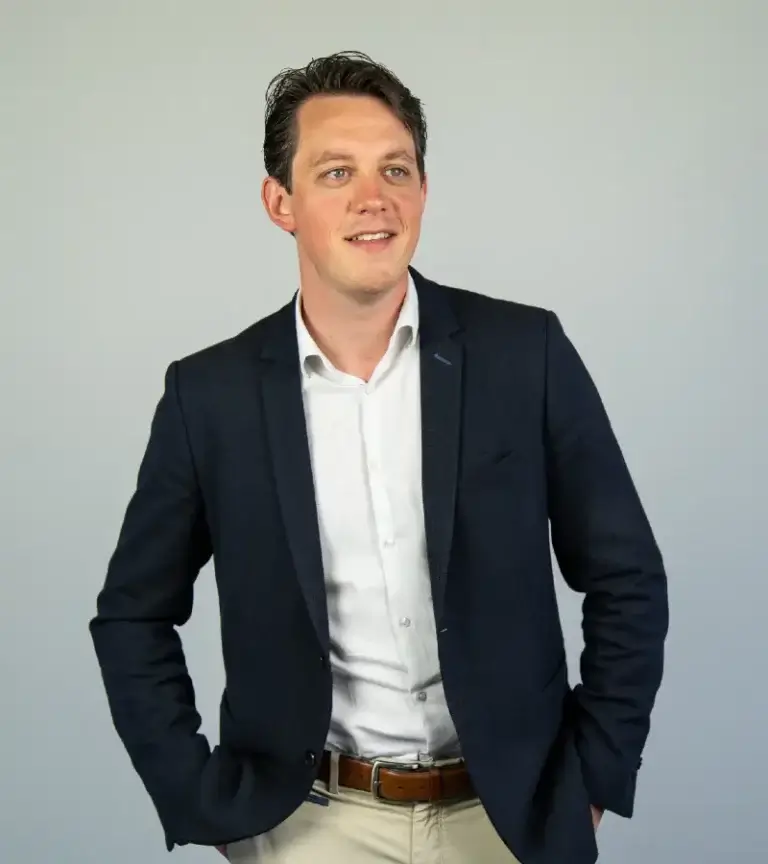 I like that everything is in one location, and all departments can find how things are done across other departments and collaborate efficiently.
Use Whale for more than just employee onboarding