The easiest documentation and training tool out there
Centralize all your processes, SOPs, playbooks, and more — so you can quickly onboard, train, and set your team up for success.
Award-winning product and customer support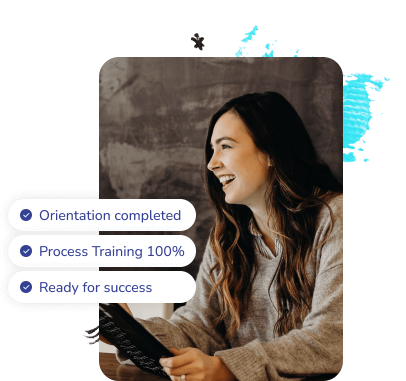 If you can relate to any of this, Whale is for you.
1000's of teams rely on Whale to systemize and scale




The simple and complete training and knowledge-sharing solution for growing businesses.
Out of your head and into an organized
single source of truth
Create new procedures and policies in seconds with over 100+ templates, a powerful editor, AI Assist™, and our setup services.
Kickstart your documentation with 100+ pre-built SOP and policy templates. 📚
Create content with our built-in screen recorder or embed docs in one click. ✍️
Leverage the power of AI to help you write any procedure in a matter of seconds. 🤖⚡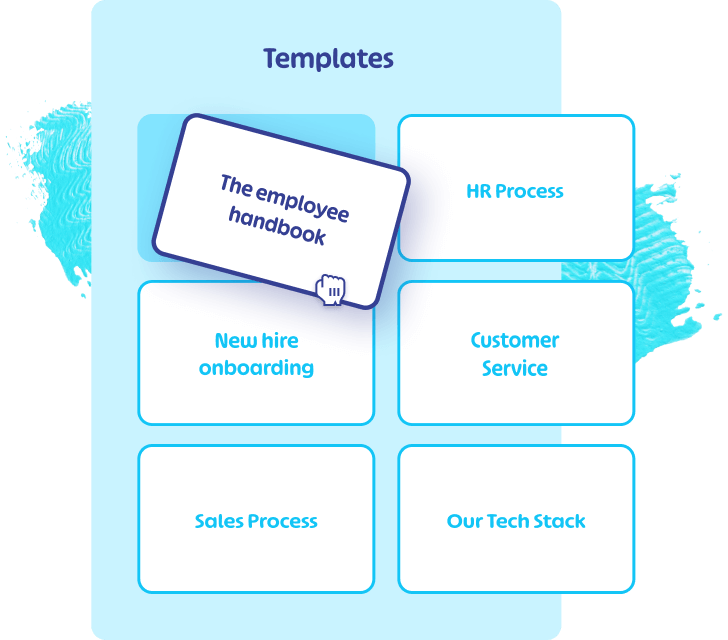 Reduce employee orientation and training time by 59%
Streamline and automate your new hire onboarding and training journey and set your employees up for success with all the knowledge they need.
Design custom training journeys for different teams and roles in an automated way. 🌊
Give your team access to your content from within any software, website, or portal. 👩‍💻
Easily find the knowledge you need with our quick and advanced search. 🔎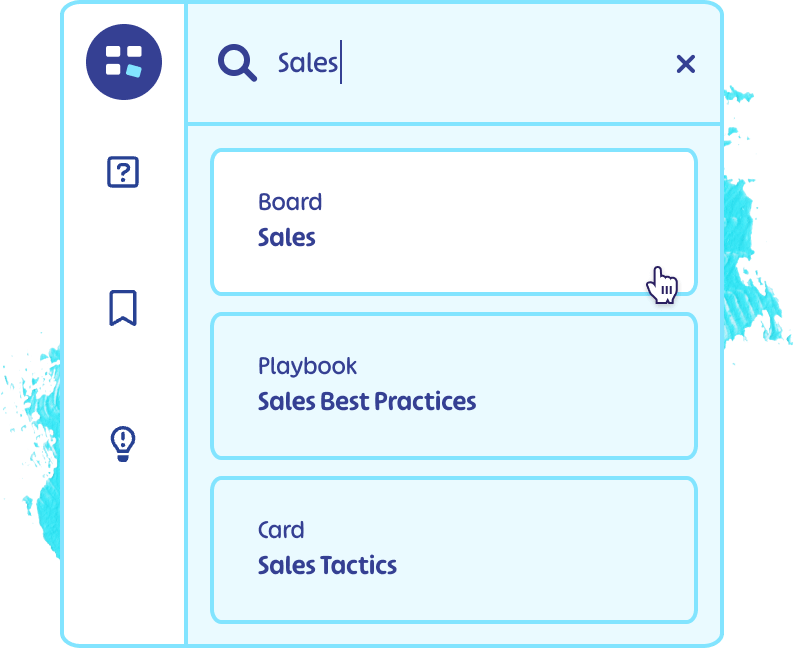 Analyze
team performance
and ensure
consistency
Discover new actionable insights and continuously improve so you can grow your team by design
Assess your team's knowledge with timely and automated quizzes.❔
Measure the performance of your content and teams with actionable insights. 📊
Engage your subject matter experts to verify your content remains up to date. 🧠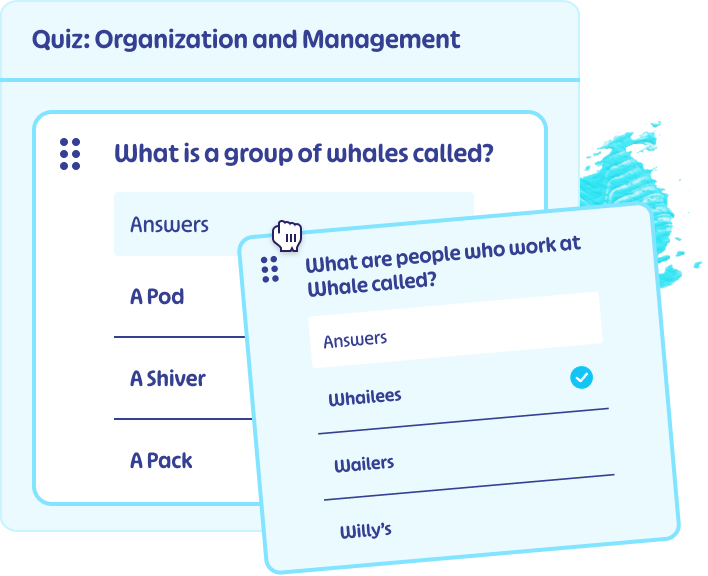 See how Whale helps companies train & scale
How Trust Engine grew 650% remotely
How Kidwell connects and scales with Whale
How Avior Wealth trains teams across 8 locations
Meet your process and training expert

From onboarding to monthly 1-on-1s, our award-winning🥇 customer experience team is ready to help you create, train and elevate your team.
I don't know where to start
Change is hard. You and your expert will design a clear step-by-step strategy to make a big impact as quickly as possible.
Your expert will teach you our proven framework on how to create impactful documentation with very little overhead.
I don't know how to get it organized
Your content is scattered across different places or in another system? No worries; our team will migrate and optimize your content into an organized single source of truth.
Speak to a team member at Whale to explore all the ways we can help.
Ready to unlock the next level of growth for your business?