Knowledge is Power.
Knowledge Shared is Exponential.
We're on a mission to help scale-ups unlock growth the next level of growth.
They say that cash is king but in our experience, it's a culture that makes or breaks a business. We have loads of fun every day BUT we take knowledge transfer REALLY seriously. And whales too! 🐳
We don't believe you just stick the values on a wall somewhere. We live and breathe them in everything we do from product to meetings to team feedback and more.

We own our mistakes and are honest at all times. We can tell each other the truth because we trust each other.
➡️ Our weekly "No pain, no gain" team meeting where feedback is openly received and given is just one example of how we live this.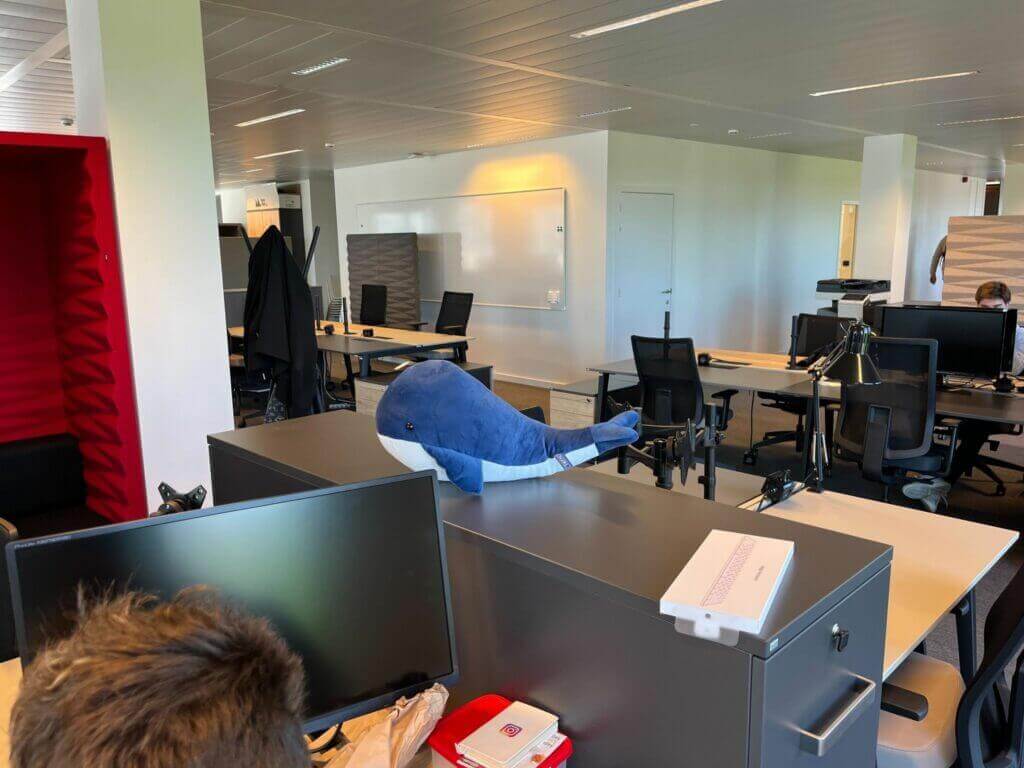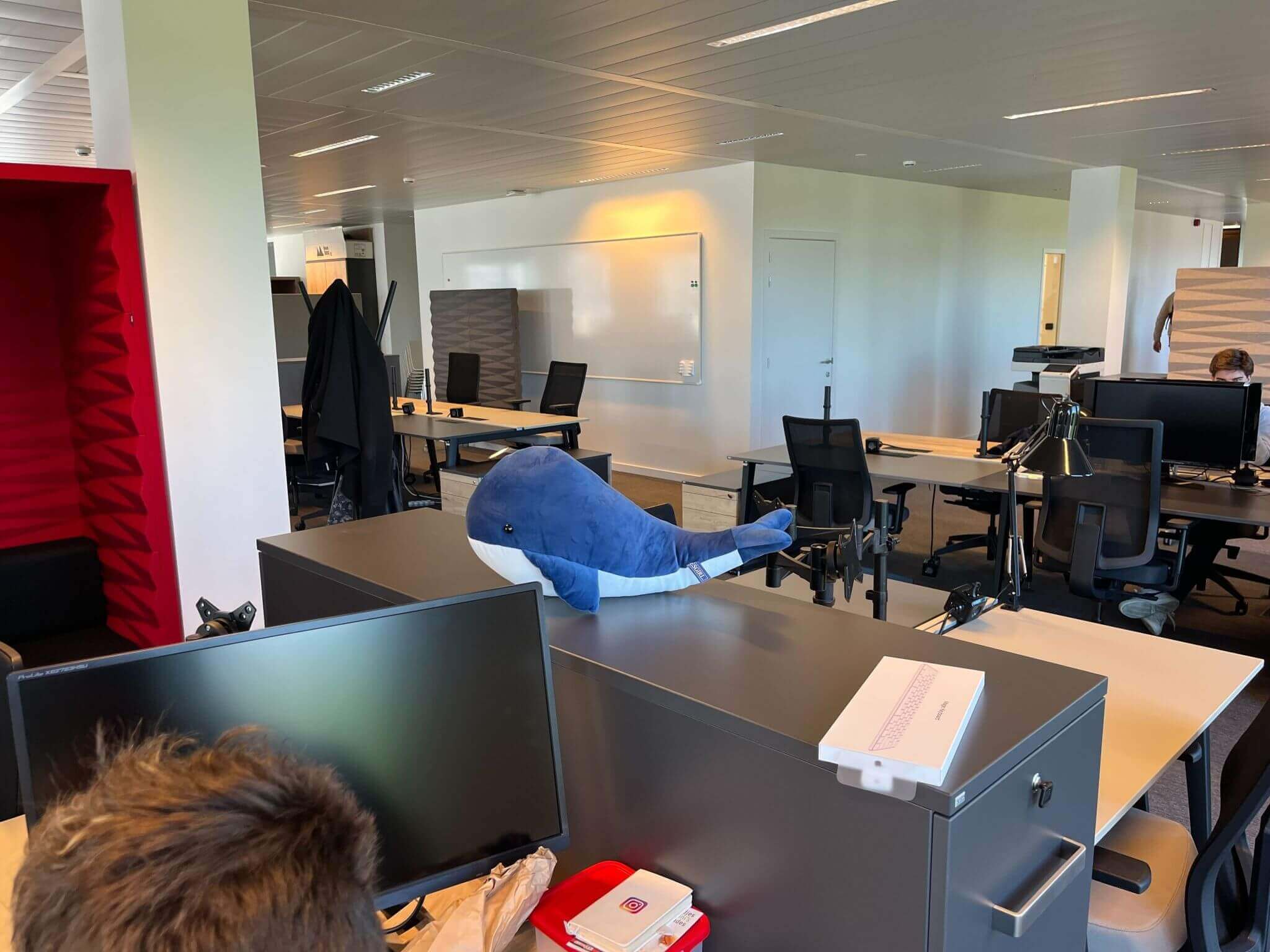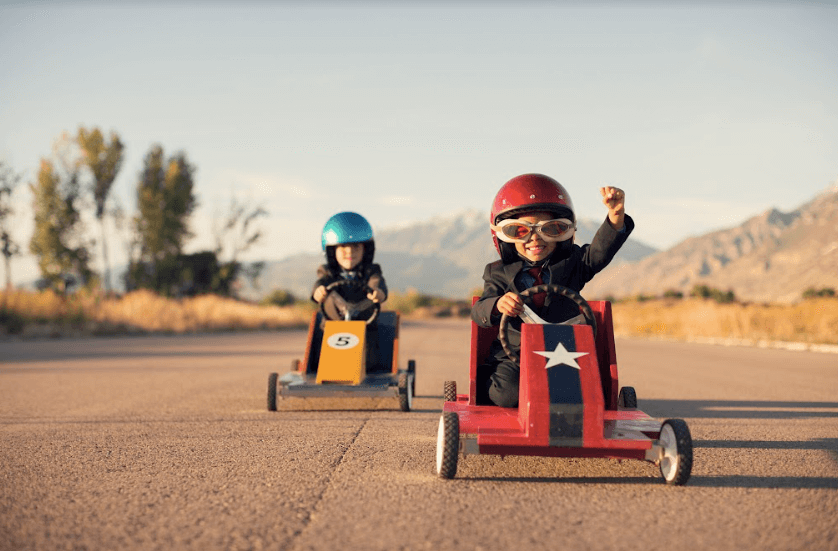 We will always be reaching for the moon, and the stars beyond but remain grounded because we know that growth always has a solid foundation.
➡️ We put the team above individual performance and always strive to achieve more than before.
Deliver a Frictionless Experience
We're obsessed with our customer's journey not just within Whale but within their own business, reflecting on the outside how we look and feel on the inside.
➡️ If we're not the easiest company to work with, we ask for feedback making sure that we resolve obstacles immediately.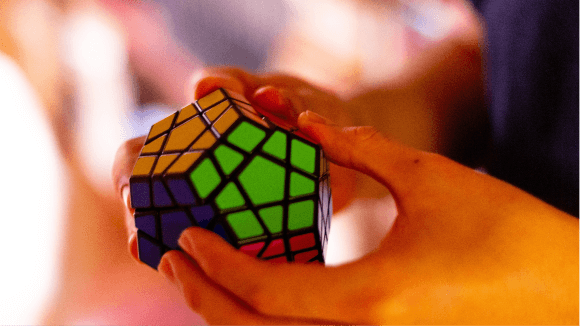 The thing is that we started Whale long before we started Whale because we were trying to solve our own problems.
Once upon a time, which was actually just back in 2018, states Whale's co-founder and CEO, Gary Vanbutsele, was leading an IT Services Firm.
"I felt I could never get ahead or actually. I just felt that I was constantly putting out fires. And it was my own fault really because I was focused on trying to solve the immediate problem(s) at hand instead of empowering my team to solve them. As the team grew, things just got worse.
I knew we'd never be able to scale the business unless I found a way to do this. And so the seed for Whale was planted. I began to think of ways to empower my team with information and knowledge sharing.
It was like all the lights came on. I realized that we needed to build a pragmatic approach to managing process in a business environment to enable growth not just for our own business but to help others scale too!"
Of course this wasn't the "and they all lived happily ever after" storybook ending. Far from it.
It was just the beginning.
On entrepreneurship + friendship
People warned me not to go into business with friends, …In 2014 I I jumped into the abyss 🙆‍♂️ a friend who convinced me to leave a well-paying job to start an IT firm together.
All I heard leading up to making that decision was not to go into business with friends.
Friendship is not a liability in business, it's a competitive advantage, it makes working more fun and fulfilling.
Not only did we build a great business together, but we became better friends through the process. Ironically it offered me the idea and opportunity to start Whale.
I knew I wanted to start it with a friend and so began the journey with my close friend Bram Billiet of building Whale.
At the same time, came our investment round led by Volta Ventures and Peak Capital. In the end, it wasn't just financial investment but support too. I truly believe if you're not supported in the journey of entrepreneurship, the chances of making it are slim.
Bram and I have been dedicated to this Mission at hand at Whale and what get's us up out of bed everyday is that we're playing a part in scaling teams and organizations around the world.
Whale isn't just a product; it is a paradigm that evolves how people align with business ideals and goals. We make procedures, policies, and tribal knowledge accessible through innovative solutions.
We understand that human behaviour shapes business process. A strong consideration in building Whale was not to try and change human behaviour in order to adopt a product and create a solution. Instead we wanted to optimize human behaviour and learning from the get go.
So when we designed the solution we knew we had to create a seamless integration where business meets team member in order to bring the two closer together.
Built for Small and Medium-Sized Businesses