Trusted by growing small and medium sized teams





One editor to rule them all
Our editor really packs a punch when it comes to creating valuable and actionable SOPs. From our very own screen recorder through to integrations such as Google Drive or OneDrive—there's something for everyone!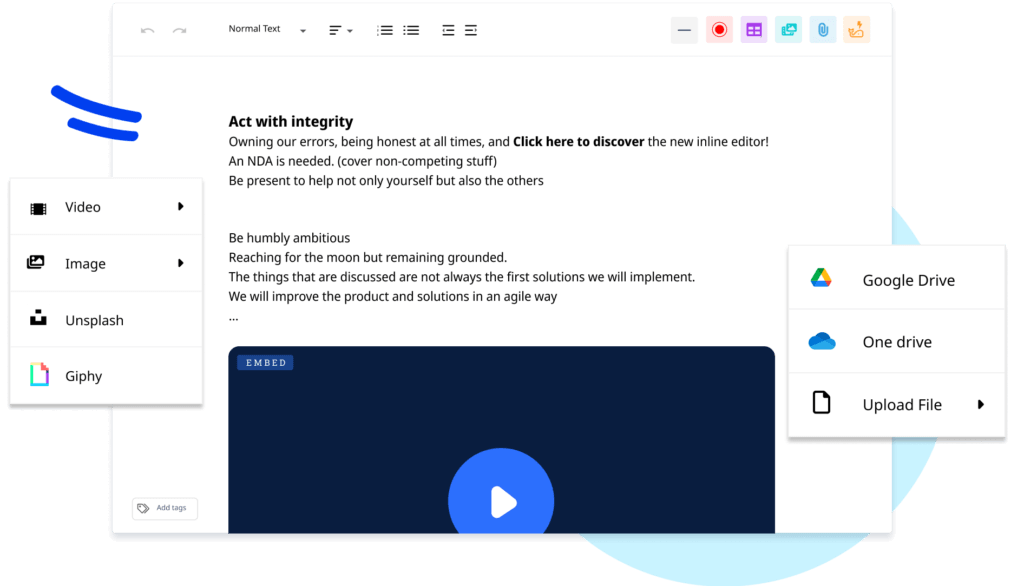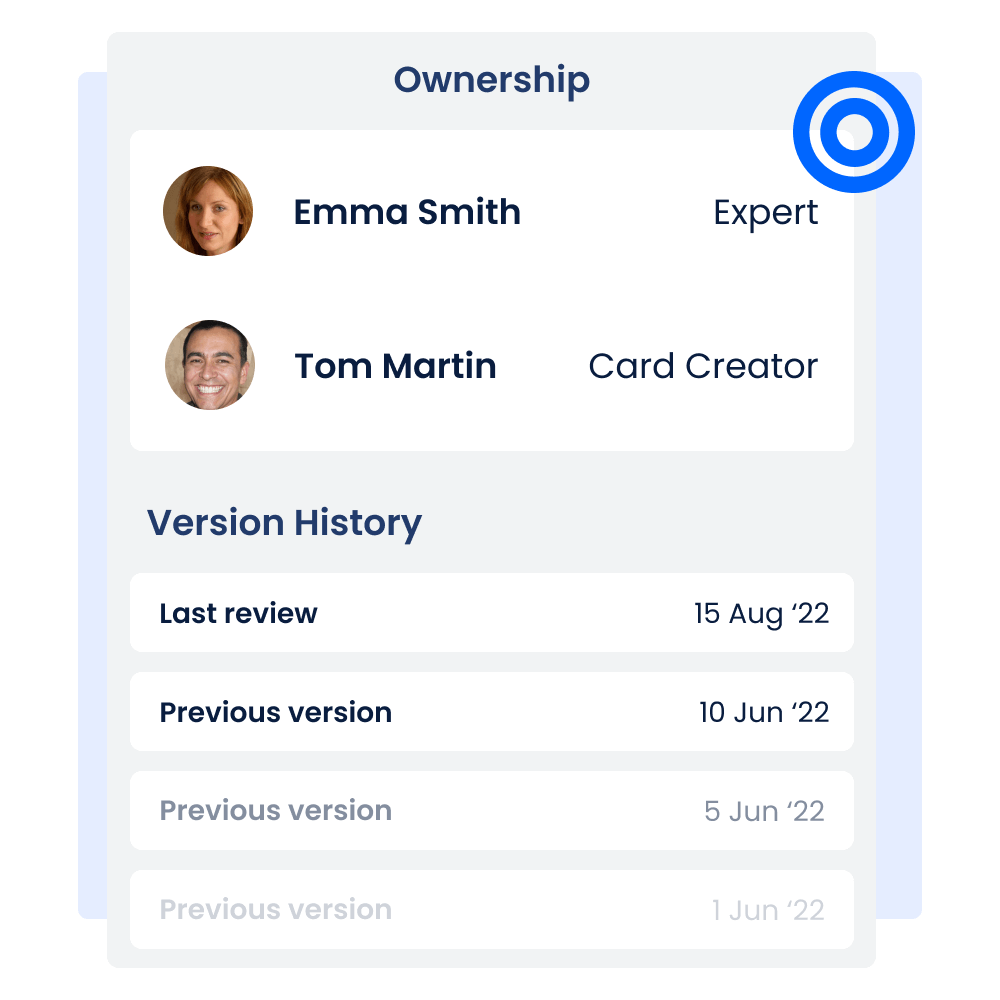 Review, improve and keep your SOPs always up-to-date with your experts
Engage your subject matter experts to keep all your documentation relevant and up-to-date with the built-in ownership and review system.
Waste no time finding what you need with powerful unified search
Easily find the information you need with the full text search and customize to your needs with the built in tag manager.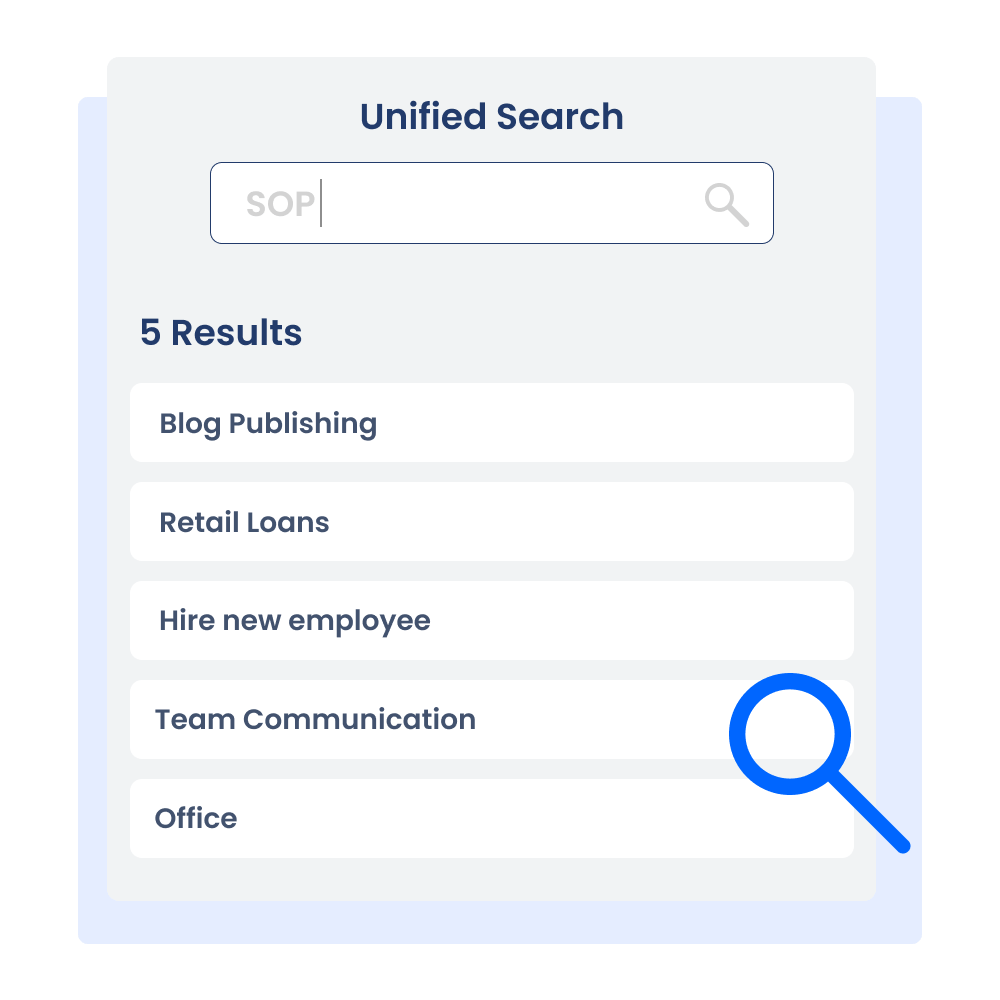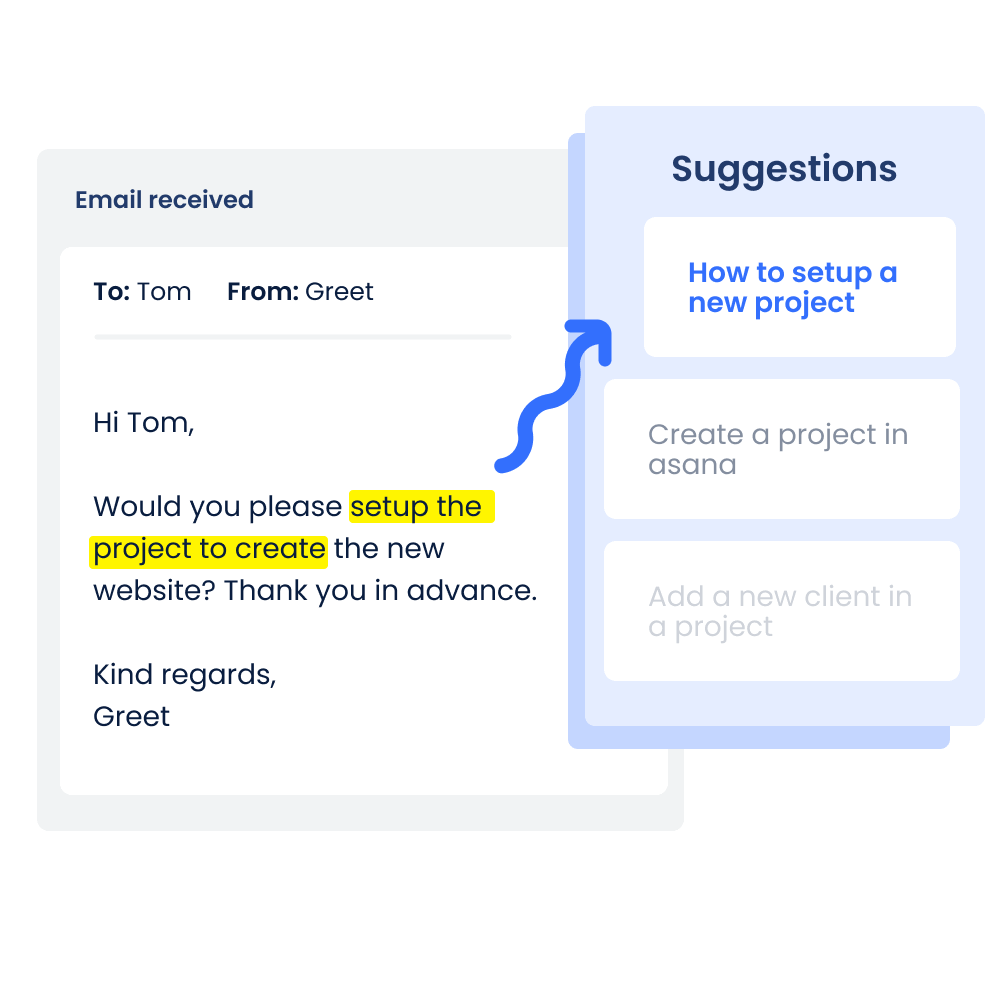 Turn your SOPs into superpowers with contextual suggestions
Embed SOP suggestions in your team's workflows with Whale's powerful browser extension.
Why companies 💙 Whale for SOP management
Organized
Organized knowledge that your teams will actually find.
Contextual
Powerful browser extension that suggests knowledge everywhere you work.
Flows
Better and faster onboarding through automatic knowledge flows.
Confidence
Verified and reviewed knowledge your team know they can trust.
Use Whale for more than just Knowledge Management