The value of networking in business cannot be underestimated. A strong network is one of an entrepreneur's most valuable assets with benefits ranging from emotional support to tangible referrals and investment.
"All great companies—even those with iconic entrepreneurs—had many other people who were involved and, without whom, the company might not have made it so big," says Harvard Business School Professor Bill Sahlman.
The value of networking in business
The strength of your network can make or break your business. Solid networks can assist with everything from securing funding to finding the right hire, connecting with the right partners, accessing support and advice for operations and more!
For many entrepreneurs, networking can feel like a drain, a necessary evil or even something to be feared but it needn't be that way. 
The key aspect of networking in business is mutual value. It's all about creating more opportunities for everyone! 
We recently hosted Adi Klevit, process consultant and Founder and CEO of Business Success Consulting Group on the Chaos to Clarity show to talk about the 5 essentials to networking in business.
The 5 essentials to networking in business
Adi's top 5 tips on how to network?
Prepare!

Be intentional about your networking

Nurture connection consistently

Acknowledge referrals and value

Have a system on how to record and track your connections, be it on a CRM or even just a spreadsheet!
According to Adi, networking isn't a skill that some people have and some people don't. It can be turned into a habit and process that can be systemized. 
"It doesn't have to be a hit and miss it can be very, intentional, very systematic, but still very relationship-driven."
Creating mutual value is key
Called the "Father of Modern Networking" by both Forbes and CNN, Dr. Ivan Misner is the founder of BNI considered to be one of the world's leading experts on business networking. 
In 2021 alone, BNI Members shared over 12.4 million valuable new client referrals and generated over $18.6B (USD) in revenue.
And that's a model based purely on the value of mutual networking! 
Most of us 'network' in life every day but don't realize it. We make good friends and meaningful connections all the time. Then we talk and pass on advice without even blinking when we get together. Someone passes on the number of a physio or the local pool guy around a Sunday barbeque. 
It's no different for networking in business.
It's not about having your pitch ready; it's about creating meaningful connections that increase in value over time.
Be intentional about networking in business
Klevit states that, in line with offering mutual value, it's all about being intentional. 
"You gotta give. Build a relationship. This is not a transactional activity. Figure out what are the networking groups and, the associations or the places that you need to go to so you can actually find like-minded individuals that you can do business with. "
Where can you contribute the most?

Where are you most likely to find like-minded people?

Where can you connect easily?
Systemize your networking
Systemizing works! Creating a habit works!
Whether you use a CRM to create regular connection touchpoints, document your partner and networking process in Whale, or simply use your calendar to set reminders to connect, systemizing will help states Klevit. 
"It's easy for you to follow up and go back, and then create that abundance of referrals and abundance of a big network where you are a contributor. You are giving, but you're also receiving."
Join a community for networking in business
Let's face it, networking with people who you know are as passionate about entrepreneurship as you are, makes it a whole lot easier! And joining a strong community of like-minded individuals can give you the support you need to succeed.
Here are our top 5 picks for entrepreneurs
Are you an entrepreneur looking to unlock the next level of growth in your business? Take our readiness to scale questionnaire and receive a complimentary report with your next steps.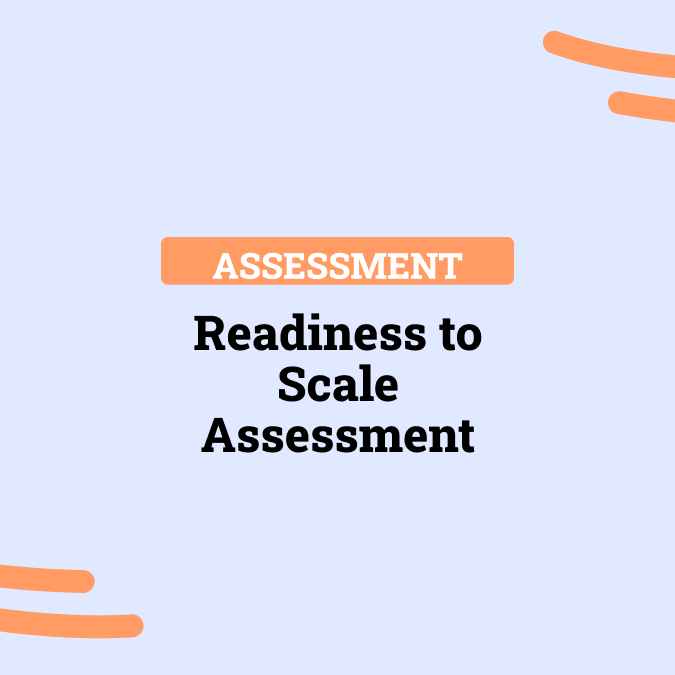 Readiness to Scale Assessment
Almost everyone wants to scale their business but where to start? Take our Readiness to Scale Assessment to find out! You'll be presented with 10 statements that correlate to one of three specific scaling stages in business.