Introduction to Entrepreneur's Day
National Entrepreneurs Day is the 15th of November 2022. 
In 2010 entrepreneur Siamak Taghaddos started a petition to create a National Entrepreneur's Day. He didn't understand how America, though considered the most entrepreneurial country in the world, didn't already have a day dedicated to recognizing entrepreneurs. Six months and thousands of signatures later, President Obama proclaimed the 19th of November 2010 National Entrepreneur's Day. It's been celebrated ever since on a chosen day in November.
We wanted to take not a moment or a day but a month to celebrate entrepreneurs everywhere for their grit, perseverance, and contribution.
Entrepreneurs are much of the driving force behind innovation and economic growth. They're also the reason why so many of us are able to enjoy such a wide variety of products and services that might not exist if it were not for their vision and drive to bring them into existence. 
So whilst National Entrepreneur's day falls on the 15th of November 2022, we wanted to celebrate entrepreneurship as a way of life.
The History of Entrepreneur's Day
Entrepreneurs are the people who create jobs, solve problems, and contribute to the lives of others. They are often self-starters with a vision that turns into something big. The first Entrepreneur's Day was celebrated in 2010 in recognition of their contribution to society by then president Obama.
Today National Entrepreneur's Day is celebrated in over 100 countries around the world.
"Small business and entrepreneurship are the lifeblood of our economy and help innovate a new way of living. It's about more than 'just' creating jobs: its about livelihoods and solving real-world problems. They're the true heroes of the story."
In the United States, 55% of adults have been entrepreneurs at some point, and 26% have started at least two businesses.
But who exactly are these people and what do they represent?
The word "entrepreneur" is a French word that roughly translates to English as "one who undertakes."
According to the Merriam-Webster dictionary, an entrepreneur is defined as someone who organizes and manages any enterprise, especially a business, usually with considerable initiative and risk.
We're sure many of you agree that the most common trait of entrepreneurs is that they are risk-takers. It takes courage to start a business and grit to keep going in the inevitable moments when things don't go according to plan.
Events to celebrate entrepreneur's day
To celebrate entrepreneurs everywhere this month we, in partnership with Bloom Growth, are releasing the State of Entrepreneurship Report and hosting two webinars to support entrepreneurs in their efforts to scale.
✅
15 November 2022: Rabbit in a hat—finding the right suite of tools as a new entrepreneur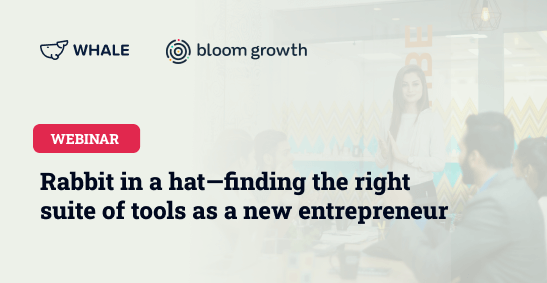 In this day and age choosing between the overwhelming number of software and platforms available to you can be a gargantuan task. If you're wondering where to start, how to grow your business, or what technology will get you from point A to point B the fastest, this is for you.
Speakers:
Isaiah Nolte from Bloom Growth™
Gary Vanbutsele from Whale
Christian Mongillo from Hubspot
✅
29 November 2022: You're on mute"—scaling communication on a growing team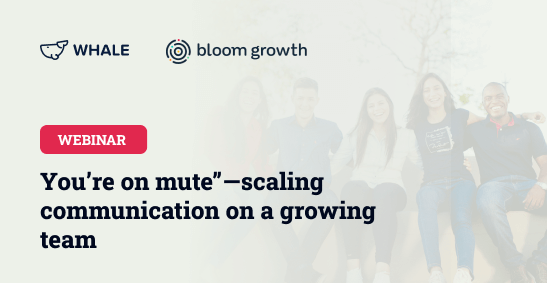 The last few years have brought a lot of change and evolution—especially for entrepreneurs. We've seen teams work through hard situations and come out the other side unscathed but we've also seen the pitfalls of scaling a team and the silos of communication that can come with it. Wondering how to avoid falling into the pits of bad communication while growing a successful team? Join us for the experienced entrepreneur's webinar.
Speakers:
Alice Kramer from Bloom Growth™
Gary Vanbutsele from Whale
Nadia Vatalidis from Remote
Famous entrepreneurs, and their success
Entrepreneurship is a way to change the world. It's a way to make money and help others, too.
It's not just about being creative and selling products that people love; it's about being innovative and tackling problems no one else has solved before. True entrepreneurship isn't about generating wealth; it's about contributing to society and solving problems.
"Entrepreneurship has become increasingly socially conscious, taking stock of the impact of entrepreneurial activity on societal issues and tending to view the possibility of addressing those issues as an important function of entrepreneurship." (Investopedia)
Here are a few of our favorite entrepreneurs and the contributions they've made to society.
Walt Disney
Few individuals have had a more significant impact on both the entertainment industry and 20th-century pop culture than Walter Elias Disney.
His most famous creation, Mickey Mouse, is a cultural icon that is now the universally recognized representation of the joy that Walt Disney contributed to society.
Oprah Winfrey 
Oprah Winfrey, is a global media leader, producer, actress, dedicated philanthropist, and the CEO of Harpo Productions Inc., O Magazine and the Oprah Winfrey Foundation.
She has won numerous awards for her contributions to journalism as well as being named one of "Time" magazine's most influential people several times over. In 1987, she established a private charity, the Oprah Winfrey Foundation to lead, educate, uplift, inspire, and empower women and children throughout the world.
Andrew Carnegie
Andrew Carnegie was a Scottish immigrant, philanthropist, and steel magnate who built libraries using his wealth at various locations throughout the United States. 
"At the age of 13, Carnegie worked from dawn until dark as a bobbin boy in a cotton mill, carrying bobbins to the workers at the looms and earning $1.20 per week. A year later, he was hired as a messenger for a local telegraph company, where he taught himself how to use the equipment and was promoted to telegraph operator. With this skill he landed a job with the Pennsylvania Railroad, where he was promoted to superintendent at age 24. 
Not just ambitious, young Carnegie was a voracious reader, and he took advantage of the generosity of an Allegheny citizen, Colonel James Anderson, who opened his library to local working boys — a rare opportunity in those days. Through the years books provided most of Andrew Carnegie's education, remaining invaluable as he rapidly progressed through his career…" (Andrew Carnegie foundation)
Thomas alva Edison 
One of the most famous and prolific inventors of all time, Thomas Alva Edison helped to usher in a new era of technology for the world.
He contributed inventions such as the incandescent light bulb, the phonograph, and the motion picture camera, as well as improving the telegraph and the telephone.
He's been described as "America's greatest inventor." as his inventions helped the lives of millions of Americans. He helped to build America's economy during some of its more vulnerable years as a new nation.
Born on February 11, 1847, in Ohio, Edison was the youngest of seven children born to Samuel Edison, a shingle maker and land speculator, and his wife, Nancy. He was homeschooled by his mother and encouraged to read.
Misconceptions about entrepreneurship
The truth is no one cares about your idea. 
People care about what your idea or your product/service can do for them or how it can help them solve a problem. Find how the solve a problem and then think about the product, not the other way around.
You have to do it all yourself
Whilst entrepreneurship is a lonely road; it's not an individual sport. Team members comprise of mentors, investors, team members, and even supportive spouses and family members.
Don't try to do everything yourself; learn to ask for and accept help to unlock growth and potential truly.
If you have ambitious people in your company, aligning their objectives with that of the company is going to drive overall success. It's a very healthy way of realizing goals.
It's an easy way to get rich
Entrepreneurship is certainly not easy and whilst it is a wealth path to which there is no upper limit to how much you will earn, it will take time, and you will need to be dedicated to the journey.
You just have to find the one right way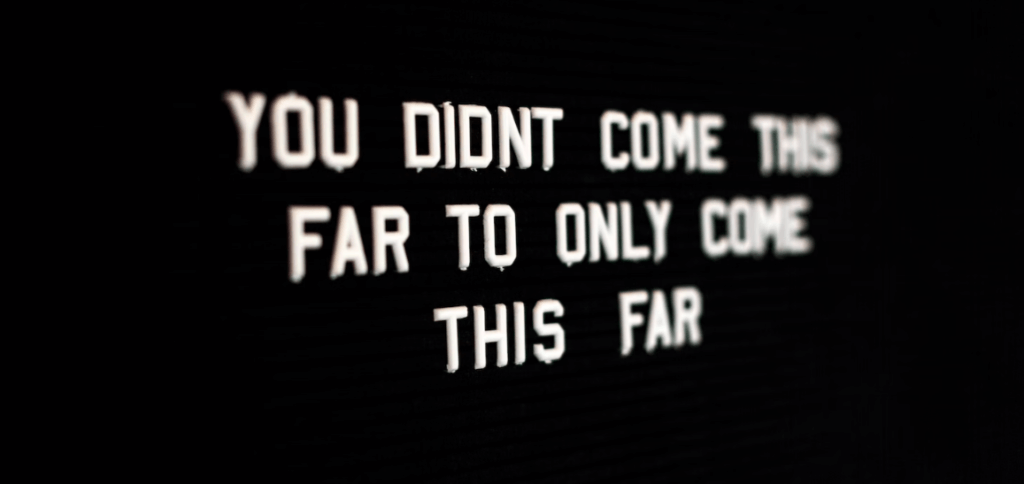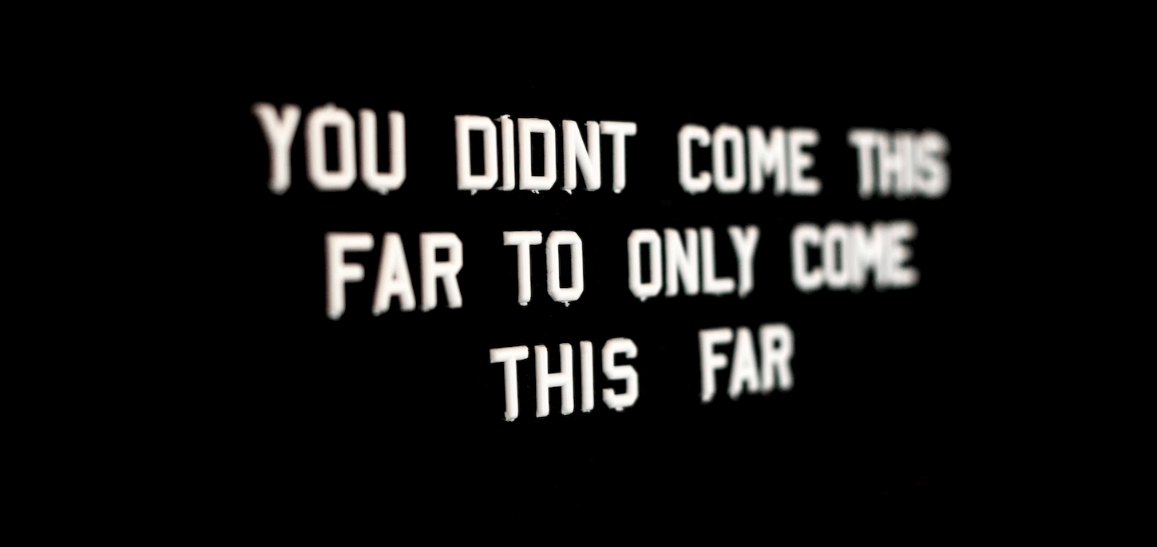 Entrepreneurs are innovators, leaders and innovators who have the power to transform industries, create jobs, improve society and make our lives better. Entrepreneurs are people from all walks of life who have taken risks in their own lives and succeeded with their ideas, becoming role models for others and creating change in our world economy.
We understand the journey of entrepreneurship and the considerable risk and challenges involved in creating a business. Our founders started Whale because they'd experienced that challenge of having no process involved in their business and wanted to help others solve the problem.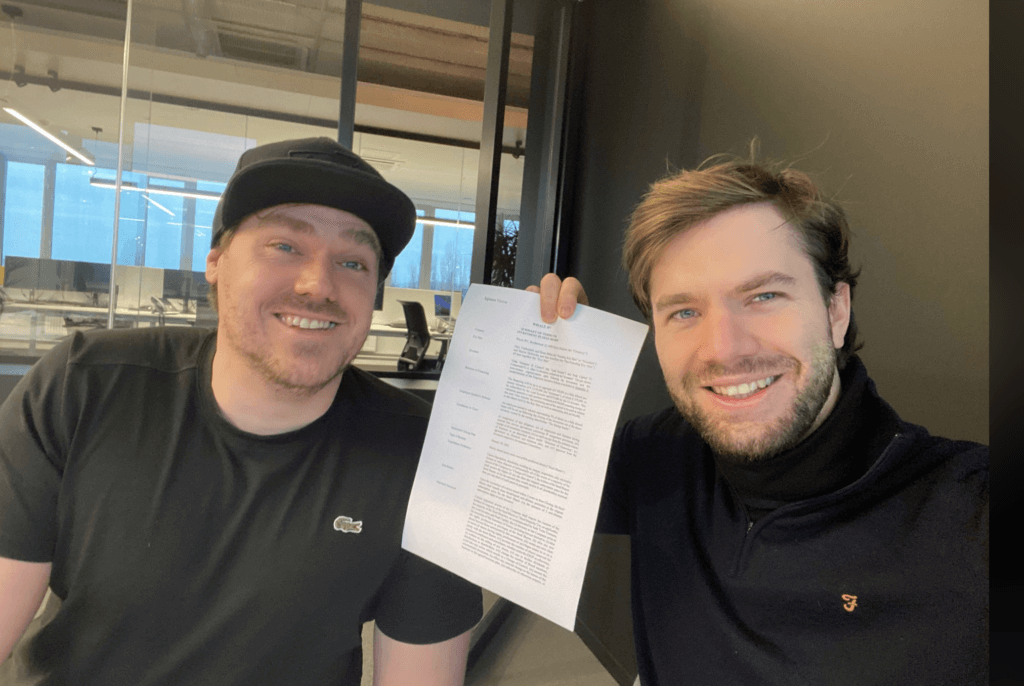 So from a couple of entrepreneurs to another, we thank you for being an entrepreneur. We acknowledge your hard work and for being bold enough to make change happen! 
Here's to scaling!