Welcoming new hires into the company is a big deal! 
Great employee onboarding programs will not only make new employees feel welcomed and determine how long they stay but it will also impact the company's growth. 
Employee onboarding directly affects employees' performance, retention, and relationship-building. For instance, an effective onboarding that leaves them feeling prepared can increase their productivity by up to 34% (eLearning). 
As such, curating a great onboarding program is crucial.
4 common onboarding gaps in employee onboarding programs
1. Complex onboarding programs 😒
Excessive paperwork, information overload, and too many manual processes make onboarding complicated and it can overwhelm new employees. Thus, complex onboarding programs are one of the major risks that HR professionals must watch out for, seeing as a bad onboarding experience can influence the duration and tenure of a new team member. 
This is why one key risk management technique that most competent HR departments commonly implement is to simplify the onboarding process.
Achieve this is by 
Sending new hires any necessary forms prior to the onboarding day. So paperwork won't take up too much time and they can do it online, it should be sent virtually. 
Automating the onboarding process through technology like Whale. 
Creating an employee handbook that contains the company procedures and benefits but also inspires new team members to live the mission. This will serve as their reference as they navigate their first day, saving time in the process.
Immediately register new hires with an automated payroll service to streamline the process and ensure a smooth initial payday.
Even though onboarding is an important process, it doesn't have to be too complex.
2. Technology knowledge gaps 🖥️
Every company uses software and programs in its own way. Even if it's a well-known program like Google Sheets, the company may have its own unique way of using the program. Additionally, the company may have its own internal company software. Therefore, technology training must not be overlooked during onboarding and creating SOPs will optimize working efficiency.
One strategy to help a new employee adapt to new technology is through 
Guided learning on Whale. 
You can also conduct a side-by-side and step-by-step process of using programs so they can get a feel of it (or you could simply create a video in Whale with step-by-step instructions).
Giving team members access to software ahead of time will create familiarity with the company's technology stack and save time, getting them ready to start work.
3. No company culture introduction 💔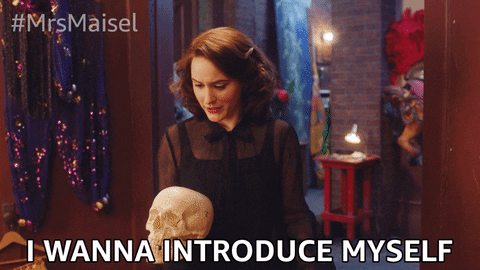 Company culture refers to how a company and its employees work and behave together. It's something that's already established, so new employees will need to be incorporated into this culture. This is crucial because employees are 50% less likely to quit when they feel a strong sense of belonging within the company.
During onboarding, 
Introduce new team members to regular and unique practices in the company, such as L10 meetings and choose-a-song Friday (check out our Whale playlist for Fridays on Spotify). 
Invite team members to informally meet other team members (even those they won't directly work with) to get a sense of what the culture is like. It gives them a chance to know everyone else's roles and who they can approach in times of need.
This will go a long way to making them feel part of the team already.
4. Lack of continuous communication 🤐
The onboarding process shouldn't end after their first day or week. 
Checking in with new hires and their progress is a must, so any issues or difficulties are resolved immediately. 
Check new team members' learning progress in Whale and 
Set up one-on-one's to get a feel for how they're experiencing the environment and if there are questions.
Let them know that they can always reach out for help from colleagues and the team. 
Continuous communication not only provides new employees with a smoother onboarding experience but also prevents any problems from progressing into worse situations as they begin their roles.
_____________________
Onboarding is the first thing a new team member will experience upon joining the company. Make their transition an effective process by avoiding these common gaps in employee onboarding programs and welcoming them with a great experience.
Exclusively written for Whale by JBeckinsale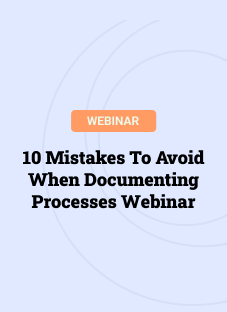 10 Mistakes in documenting your processes webinar
Do you want to know how easy it is to grow your business just by documenting your processes? Get free access to this webinar and presentation now.