The state of employee burnout
Employee burnout is rife!
With a whopping 83% of US workers experiencing work-related stress and around 1M employees missing work every day, it's no surprise burnout kills productivity, increases turnover, and costs US employers nearly $200B per year in healthcare costs.
According to research conducted by BEN titled "Burnout in the Digital Age: How to Avoid Workplace Stress"
52% of employees feel burnout, and "signs of burnout" have increased by 24% throughout 2020
96% of employers provide mental health resources to staff, but only 1 in 6 employees feel supported by these resources
79% of people feel "at or beyond workload capacity"
Burned-out employees are 63% more likely to take a sick day than happy and engaged employees
But despite the impact, 70% of employees still don't think companies are doing enough to solve the problem.
Things need to change.
And with the right procedures in place, they can.
From putting employee experience first, to supporting workers with great Standard Operating Procedures (SOPs), there are a million and one ways to reduce employee burnout, boost well-being and increase productivity in your teams.
How does it work? We share the secrets to how great SOPs can change the workplace and give you a solid strategy for eliminating and alleviating employee burnout for good.
Looking to reduce employee burnout and improve productivity? Find out how Whale can help.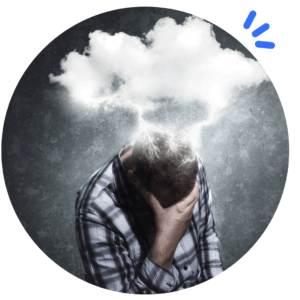 What is employee burnout?
What is employee burnout?
In 2019 the World Health Organization (WHO) declared burnout an occupational phenomenon.
The WHO defines employee burnout as work-related stress that affects employees' physical and mental health  resulting in;
feelings of energy depletion or exhaustion
increased mental distance from
one's job, or feelings of negativism
or cynicism related to one's job
reduced professional efficacy
Employee well-being should be at the top of every business leader's to-do list — and one of the most powerful ways to take charge is by making employees' jobs as simple and enjoyable as possible.
One of the secrets to managing employee burnout?
👉  Easy-to-use, accessible SOPs.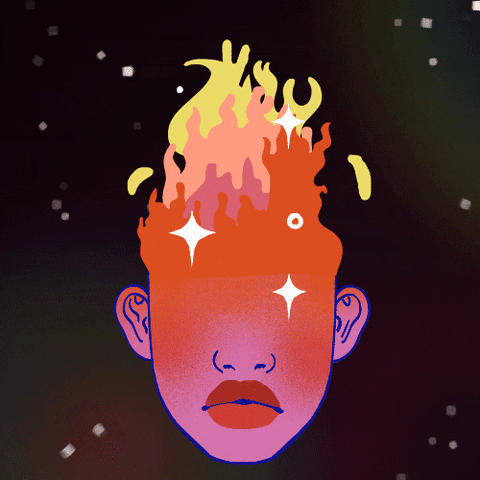 Why you need to worry about employee burnout
People are a company's No. 1 resource.
Employees who feel engaged and healthy are more likely to deliver high-quality output than those who don't. Ultimately workplace productivity depends on the health, well-being, and engagement levels of its team members.
Burnout employees don't just impact decreased productivity and, therefore, company producitivity. According to Gallup, employees who are burnt out are 2.6 times more likely to look for a new job. 
So apart from the dramatic effect on financial impact, companies may have to grapple with the operational and increased financial burden of losing top talent. 
Who's responsibility is employee burnout?
Burnout is about your workplace, not your people says Harvard Business Review.
Whilst many might think that the responsibility rests on the individual alone in managing workload and wellbeing, it often isn't simply about doing yoga or learning to say no. 
Yes individuals may be more or less prone to burnout based on personality and habits but it employers need to assume responsibility too. This isn't about time management, it goes much deeper than that. 
Gallup lists 5 root causes of employee burnout as;
Unfair treatment at work
2 Unmanageable workload
3 Unclear communication from managers
4 Lack of manager support
5 Unreasonable time pressure
On an organizational level it comes down to two aspects;
Focusing on the right activities
Focusing on the right way to do the right activities through culture and processes
How can SOPs help solve employee burnout?
One might find it unbelievable to think that something as simple as a SOP or process would help alleviate burnout but it's true.
SOP and process documentation;
Help employees do their job: According to LinkedIn's 2021 Workplace Learning Report, one of the major factors of manager burnout is unclear job responsibilities (30%). In other words, not knowing how to do a job can lead to burnout. On the flipside, clear SOPs = satisfied employees.
Improve productivity: The World Health Organization estimates that $1T is lost in productivity each year as a result of employee burnout. The answer? Show you care by improving the workplace experience with smart SOPs.
Boost retention: If employees aren't happy, burn-and-churn becomes an everyday issue. To avoid losing great employees to burnout, give them what they want: easy-to-follow processes that actually help them do their jobs.
Increase employee empowerment: Research shows higher levels of autonomy lead to increased job satisfaction, while lower levels can lead to employee burnout. In other words, the easier it is for employees to do their jobs without a handhold, the happier they'll be.
4 Surefire Ways to Alleviate Employee Burnout with Powerful SOPs
1. Support new hires with on-the-go processes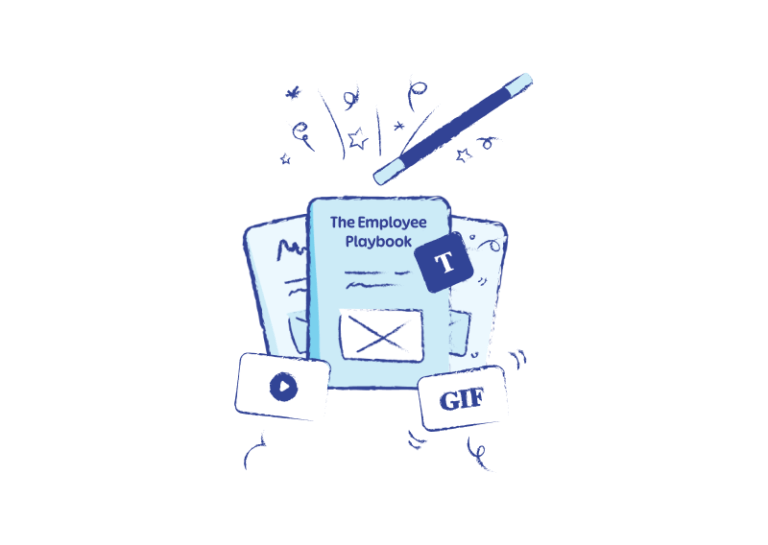 Every new hire wants to feel welcome in their first few weeks at work — and a huge part of preventing employee burnout is to help them learn the job as quickly as possible.
With negative onboarding experiences making it 2X more likely for new hires to seek out a new role in the near future, getting it right is everything.
Here's how to create the dream onboarding experience so your next new hire feels supported from day one:
Give them a walk-through: 

58% of new hires ask for a walk-through of key processes, making smart Standard Operating Procedures top of the list for a great onboarding experience.

Make SOPs accessible: 

Whether your employees are in-person or remote, give them easy access to the SOPs they need to get the job done.

Don't overwhelm new employees: 

Starting a new job can be overwhelming, which is why you need to make it as easy as possible for new hires. Use an automated tool to assign specific SOPs to each new employee, so they only ever have the info they need (and nothing they don't).
2. Create a killer learning and development strategy
Almost half of employees say training and development can help alleviate stress by making them feel better informed and valued.
Now there's a reason to get it right. 💪
And if you do invest in an awesome training strategy? 94% of employees would stick around for longer (hello juicy retention rates).
Here's how a great training strategy can help reduce employee burnout and boost retention:
Attract and retain great talent
Motivate and engage employees
Develop employee skills
Build a strong company culture
Strengthen your employee brand
But the real secret to an unbeatable strategy? Promote learning in the flow of work.
With a smart training platform, the exact SOP you need will pop up in your sidebar at the moment you need it. Genius.
With Whale's Chrome Extension your employees can get the information they need when they need it. Get in touch to find out more.
3. Help employees feel part of the bigger picture
Employees are there for a reason — to make a difference and want to feel like they're making an impact. Purpose matters!
But if you don't give them the opportunity to input into your wider business (or even their immediate team), employee burnout won't be far behind.
And it's not just employees who suffer. 89% of HR leaders agree that ongoing peer feedback and check-ins are key for successful business outcomes, too.
Here's how to make employees feel like a valued part of the team (and boost your bottom line at the same time):
Ask for feedback: Asking employees to share their thoughts on company procedures is a great way to improve SOPs and help employees feel they're being valued. It's a win-win.
Listen carefully: Employees who feel their voice is heard are 4.6X more likely to feel empowered to perform at their best. Show employees you understand by asking for feedback and, more importantly, listening to it.
Let employees share their expertise: Go one step further by giving subject matter experts the opportunity to share their knowledge with the team and play a part in keeping SOPs up-to-date.
4. Make work-life simple with streamlined SOPs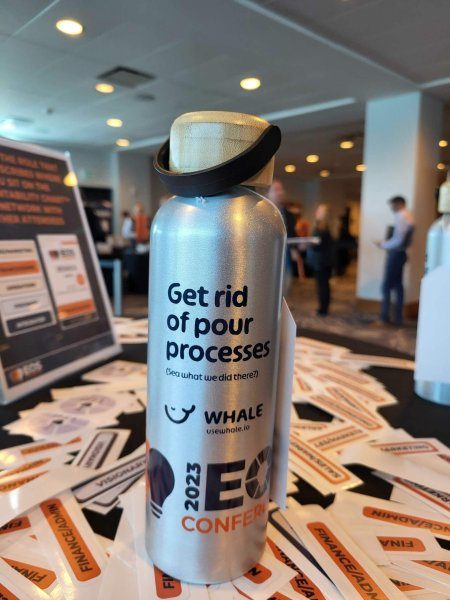 There are a lot of employees out there who suffer from workload-related stress (46% to be exact).
As a business leader, it's your job to reduce unnecessary to-do lists by making sure your procedures are as simple as possible.
Here's how:
Choose your tools wisely: We all know tech is awesome, But too much tech? Maybe not. Help reduce employees' logging-in-and-out time by choosing one integrated knowledge and training platform that does it all.
Keep SOPs simple: Gone are the days of paperwork pile-ups. These days, SOPs should be easy to use, fun to read and get employees excited to do their jobs. Think: short, simple SOPs with fun gifs, images, and videos.
Make sure processes are updated: The best training and knowledge platforms will allow you to allocate subject matter experts to specific SOPs and set automated reminders when it's time to update. Simple.
In 2019, Microsoft conducted a large-scale study called the "Work-Life Choice Challenge," aimed at improving work-life balance and reducing burnout among employees in Japan. As part of the initiative, the company implemented several SOPs and processes. They introduced a four-day workweek. Additionally, they encouraged employees to limit meetings to a maximum of 30 minutes.
The results of the experiment were promising. Microsoft reported a 40% increase in productivity, as well as improvements in work-life balance and employee satisfaction. The reduced workweek encouraged employees to be more focused and efficient, leading to a decrease in stress levels and burnout. Moreover, the shorter workweek allowed employees to spend more time with their families, pursue personal interests, and rest, leading to improved overall well-being.
Inspired by the success in Japan, Microsoft extended some of these practices to other countries and departments, focusing on providing employees with more flexibility and promoting work-life balance. They recognized the importance of establishing clear SOPs and processes to manage workload and expectations effectively, ensuring that employees had the necessary tools and resources to succeed while maintaining a healthy work-life balance.
Your company may not be as big as Microsoft but SOPs can help you ensure a better way to work and create a better employee experience for your team members.
Better SOPs = Reduced employee burnout
In the post-pandemic era, employee burnout is an everyday problem — but with the right SOPs, you can help alleviate part of the stress.
From helping employees do their job, to making them feel like part of the team, creating engaging and up-to-date SOPs is the key to better retention, improved productivity, and an empowered workforce.
The result? Healthy employees and a healthy business. 
Want to scale your business with killer SOPs employees actually love?
Download our complimentary Ultimate Guide to SOP and Process Documentation