Here's how 4 mega-brands transformed their employee onboarding experience. It's time you aim for the onboarding hall of fame too.
We've all heard the stories: a new hire starts their first day and is left high-and-dry by their busy manager. They're left wondering what to do and wishing they never stepped through the door.
We know running all the elements of a business can be challenging. Even as a people-first leader, you make sure no one spends their first day feeling lost. Despite this, you may have some work to do before you hit the onboarding hall of fame.
You're not alone.
Only 12% of employees say their organization does a great job of employee onboarding experience
Negative onboarding experiences doubles the chances of new hires seeking out a new role. So it's 100% worthwhile to aim for onboarding royalty.
But what does it take to bring your new hire journey to the next level? Which brands have the best employee onboarding experiences? And how can you make sure your new employee onboarding represents your brand to the max?
In this rundown of the best employee onboarding experiences, we'll take a sneak peek at some of the onboarding leaders. We've included a takeaway from each brand to help you hit the onboarding big league today.
Best employee onboarding experiences: What we'll cover
Netflix: Trust new employees from the get-go
Google: Use analytics to tailor the new employee onboarding experience
Twitter: Maximize new hire touchpoints
DigitalOcean: Make day one (and beyond) super inspirational
Ready to boost onboarding with an automated training flow new hires will love? Get in touch for a free trial of Whale today!
The 4 best employee onboarding experiences ever
Mega-brands are at the top for a reason. They treat their internal customers like external customers. They also know what makes a great onboarding experience and exactly how to make their processes sing.
From Netflix's 'trust-from-day-one' policy, to Twitter's commitment to company culture, these brands understand that all employees really want is a little bit of TLC and a lot of respect.
Let's take a look at four of the best employee onboarding experiences out there, and how you can do it too.
Are you ready to build an onboarding experience to rule them all?
Get in touch for a free trial of Whale today!
1. Netflix: Trust new employees from the get-go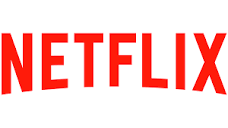 Netflix is known for its can't-look-away shows — and it turns out their onboarding process is binge-worthy too.
From day-one trust policies to first-week CEO lunches, the streaming giant has the new hire experience down. Here are some of Netflix's onboarding highlights:
Trust employees from day one: You've hired this person for a reason — why hold them back? Netflix empowers new employees by trusting them with important projects from the get-go.
Sort tech before new hires arrive: As one of the world's most popular streaming services, it's no surprise Netflix drills down on tech as an onboarding priority. New hires are given their laptop of choice, which is all set up and ready to go when they arrive for their first day.
Check-in with the CEO: It's all too common for employees to never meet their CEO, let alone in the first quarter — but at Netflix, new hires can expect to get to know the CEO from those early days.
Get mentors to show new hires the ropes: Netflix has a seasoned mentor system to help new employees get to know the tech, the culture, and the vision.
How you can onboard like Netflix
Gone are the days of paperwork-overload, these days onboarding is all about smart tech. Help new employees get to know your company fast with a dedicated training and knowledge platform. (Psst! Whale's Chrome Extension allows new hires to learn in the flow of work — making training employees easier than ever before
).
2. Google: Use analytics to tailor the new employee onboarding experience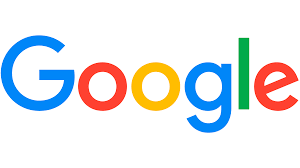 These days, data leads the way — and Google knows the impact it can have on everything from web searches to onboarding.
That's why they focus on measuring results with real data to build the best employee onboarding experience possible.
But let's rewind a second — because it's the multinational tech company's team-level onboarding approach that gives them that data in the first place.
Google's famous bottom-up approach of 'letting the inmates run the asylum' means their onboarding process is entirely team-led. They then measure each team's offering, pinpoint the best processes, and set new onboarding baselines based on the data.
Let's break it down:
Step #1: Give each team oversight of their own onboarding process.
Step #2: Check each team's data to drill down on onboarding performance and look for major winning strategies.
Step #3: Use your data-led insights to set new baselines for all teams to follow.
How you can onboard like Google
Measure your onboarding in true Google-style with a smart training tool. With Whale, you can see the policies and playbooks new hires are searching for in real-time. Then you can use that all-important data to ensure your onboarding processes are always up-to-date.
3. Twitter: Maximize new hire touchpoints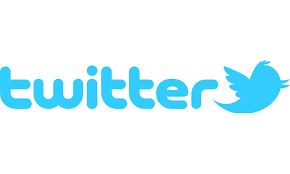 Great onboarding is all about making your new hire feel at home from day one — and Twitter is one company that's honed the arm-around-the-shoulder approach to create a winning onboarding strategy.
The social media giant's dedicated 'Yes to Desk' program is a 75-step journey to welcome new hires into the fold.
From the moment candidates say 'Yes' to the role, to when they arrive for their first day (or log in to their 'forever' remote role), Twitter has the employee journey carefully planned out.
Here are just a few of Twitter's personalized touchpoints that help make it a true onboarding hall-of-famer:
Gift some welcome swag: New employees can expect a welcome gift including a t-shirt and bottle of wine when they arrive at their desk — not bad for your first day at work.
Share inside jokes: A whopping 41% of millennials view company culture as a top priority when choosing a new job — which is why Twitter's 'company ramp-up' sessions include an intro to their inside jokes, as well as company history, projects, and teams.
Host a new hire happy hour: To make sure new hires are up to speed (and seasoned employees are kept updated), Twitter hosts a weekly training hour with inspirational talks from the Senior Team.
How you can onboard like Twitter
You can one-up Twitter's weekly training sessions by offering training on the fly every second of every day with Whale's automated training features.
4. DigitalOcean: Make day one (and beyond) inspirational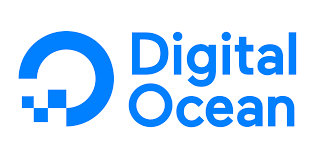 Employees are the nuts and bolts of your organization — which is why it's so important for you to help them hit the ground running from day one.
Cloud computing multinational DigitalOcean believes harnessing first-day enthusiasm can also help their hires avoid becoming part of the 30% that leave in the first 90-days.
From making sure their workspace is working before new employees arrive, to hand-writing a welcome note, the DigitalOcean team goes all out to make sure employees feel at home.
"The most important outcome of [our onboarding] process is that every new employee has a clear, written onboarding plan for that first 90 days,"

Partner and Head of Talent at Digital Ocean, Matt Hoffman
How you can onboard like DigitalOcean
Utilizing a new hire's enthusiasm is a good start, but you can go one step further by using Whale to drip-feed your training process over the first few weeks. No more information overload for new employees, no more unnecessary admin for you. It's a win-win.
Employee Onboarding best practice: Now it's your turn
In today's world, new employees expect a great onboarding experience — and if they don't find it, they're not afraid to look elsewhere.
From making new hires feel at home with a welcome lunch, to empowering them with important projects from the get-go, there are simple steps to building a memorable onboarding experience.
These four brands have worked it out, and they're not afraid to put their heart and soul into retaining worthwhile new hires. With the right tools and an empathetic strategy, you can follow in their footsteps straight into the onboarding hall of fame.
Loved this article? We think you'll LOVE our 3 part mini-series on Employee Training. You can check out Part I – new employee onboarding, here.
Why not download our eBook "How to integrate and optimize your onboarding processes"?