And 3 ways to make them stick
Why do you need SOPs for your startup? What does it matter when you're trying to create strategic partnerships, lead a team and build a product, never mind spending quality time with the family?
It matters because you'll be putting out the same fires 🔥 twice, thrice, or a hundred times over without them.
Sure it's much easier to fix a problem in the moment because it's quicker. Instead of teaching someone how you simply do it yourself or perhaps you tell them how to do it. 
Without documentation, however, there's no consistency, no standardization and often people will make up their own way. If you've taken over and done it for someone else or for a team member then you'll be stuck having to do that same task, every time! 
10 reasons you need SOPs for your startup. 
SOPs will help you;
Help to improve overall productivity
Reduce time to onboard team members (if you want to know just how much, use our ROI calculator here)
Train new and existing employees
Help new and current team members perform tasks consistently, with ease, and focus on tasks geared toward customer success
Reduce input (effort) and improve output
Create a system and platform to unlock growth
Ensure little to no downtime when team members move on or are off work
Reduce burnout, and enable better work-life balance
Formulate a culture of ongoing learning, empowerment, and ownership as team members develop the skills and knowledge to solve problems
Attract investor interest
And just on point no 10, investors in startups are attracted to scalable opportunities, strong leadership ability, and wheels that are already in motion, so says Craig Peterson, Co-founder of GCV Capital.
We don't know a single startup that doesn't want to scale, but first;
The importance of laying a foundation
If you've never had SOPs before or have never had a process to systemize your business, this may sound like heaven. And it is! But you'll need to lay a foundation first to unlock the next level of growth in your business.
The aim is to identify the most important knowledge in your business and kick off your documentation journey. Most companies either struggle to get tribal knowledge out of their heads and onto paper or find it hard to create and share docs that teams can actually use.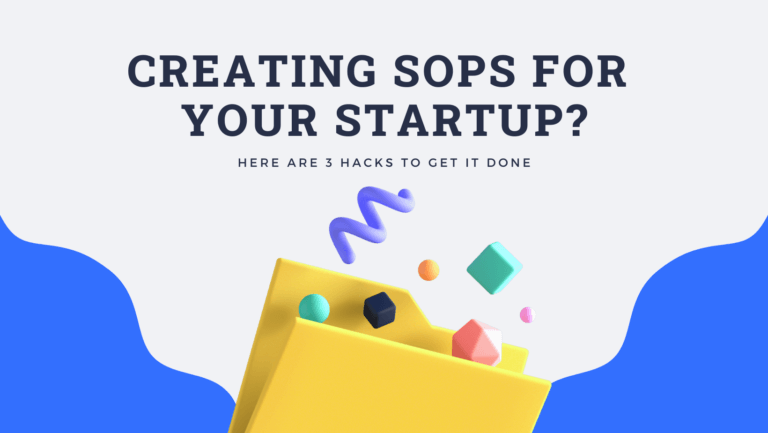 Creating SOPs for your Startup – Hack no 1: Start with a plan
It can seem overwhelming but just like when you're training for a marathon, the best way is to create a training plan. So when you're running the first 5 kilometers, you're not worried that you won't be able to finish. 
So how do you create a SOP plan? 
It's pretty straightforward. You choose the functions within your startup that need standard operating procedures and create a list of tasks that can be standardized.
The good news is that we've done this for you!
If you're feeling overwhelmed and don't know what SOPs to use for what functions, you can download our Process & SOP framework here.
Creating SOPs for your Startup – Hack no 2: Use technology
Scaling is all about using technology to make life and process easy. You can use technology, not only to create engaging documentation but also for the onboarding and training of your teams.
The main aim of using technology, in most applications, is that it decreases the time taken and creates a platform to unlock growth. 
With Whale, you have access to 75+ pick-and-play SOP and process templates to help you get through the journey quicker and easier. The best part is that once the documentation has been created, information gets delivered to your team, at the moment they need it.
Here's how to choose the right tool for your business.
Creating SOPs for your Startup – Hack no 3: Make it engaging
In the age of memes and Netflix, your employees are used to being entertained at every turn. We're not saying you need to be a comedy genius, but adding images, videos, and gifs to your docs can greatly affect how often they're used.
Write like a human, make it visual and make it shareable! 
Ask yourself, would I want to read this?
And don't forget to use them
We hate to say it but if your SOPs aren't easy to access, your employees probably won't bother to use them.
The key is to create a personalized experience for each role and only give employees the SOPs they actually need. Sounds overwhelming and difficult? It's as easy as the click of a button. 
SOPs aren't a way to restrict the creativity or focus of you or your employees but are actually a system to help give you more time for creativity and focus. Ultimately great SOPs and business processes are an asset to help you unlock the next level of growth in your business.
Once created, it's a matter of tweaking them at set frequencies to ensure that they're fit for purpose and ensure that everyone is updated with the latest information.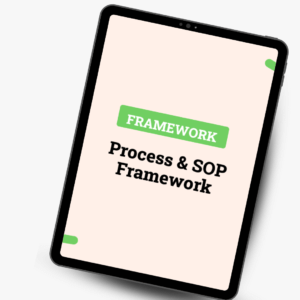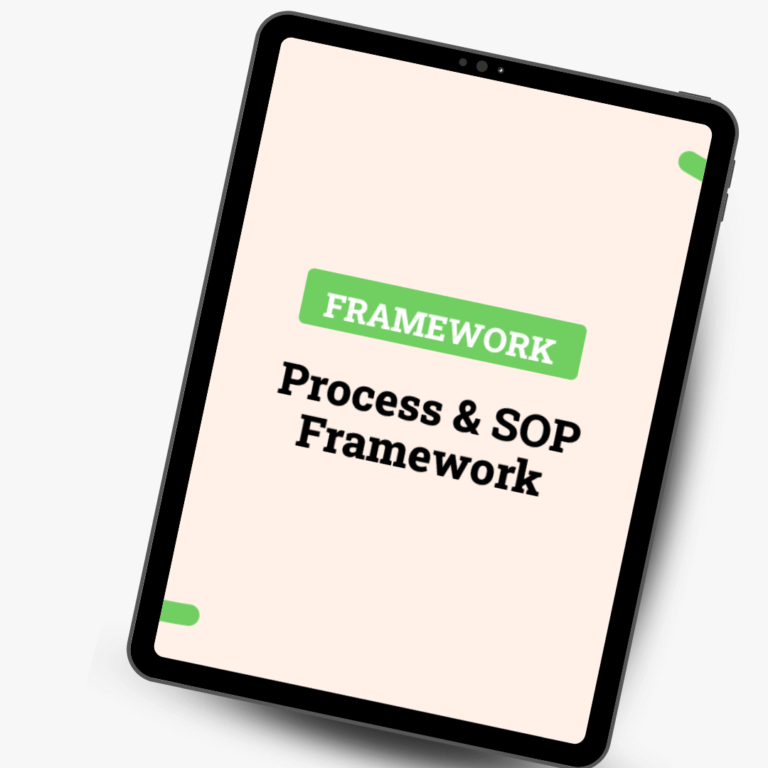 This Xcel template is designed to help you get started with the process and SOP documentation you need to scale.