Try Whale, the powerful
alternative
to Google Drive
Whale is a better alternative to Google drive if you're looking to create, manage and share SOPs and process documentation with your team. Purposely built to centralize all your company knowledge, Whale offers a more intuitive solution that your team will actually use.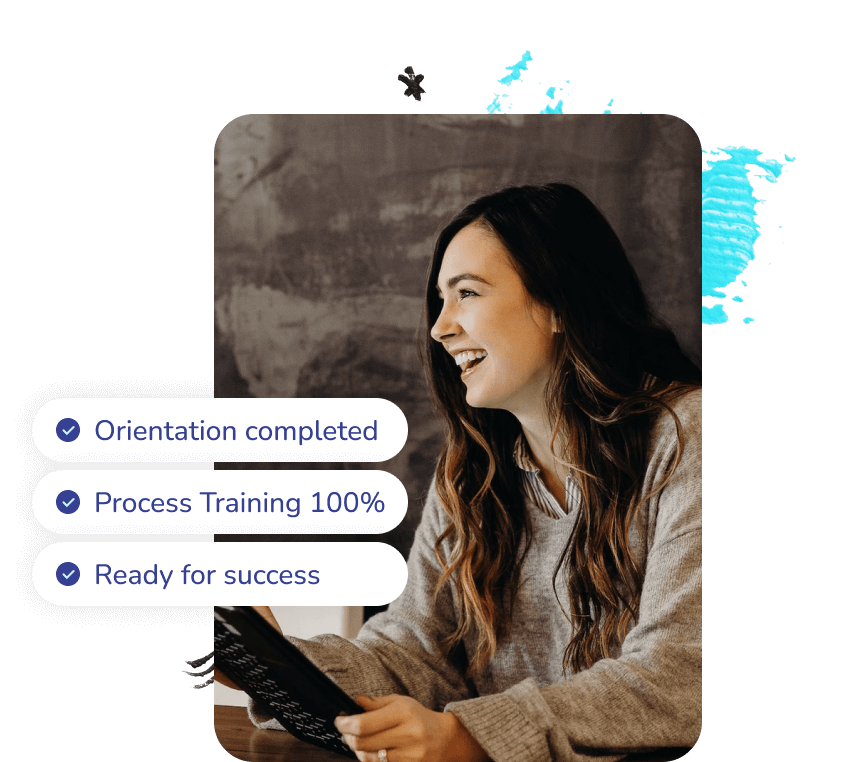 How does Whale help you improve?
More intuitive structure and interface
With Google Drive traditional structure it's often hard for employees to quickly find what they need without having to dig into endless layers and folders. Whale's visual structure and interface make for a pleasant and easy-to-use solution that everyone will enjoy using or managing.
Create engaging onboard and training flows
Like most companies using Google Drive you're probably sharing onboarding and training content with new hires and just hoping they read them. With Whale's training features you can create learning flows that engage your new hires with the right content at the right time and with the built-in reporting features you can track their progress. Better onboarding and training? Yes, please!
Information that finds your team where they work
Even if you were to assume that your staff takes the time to open Google Drive in a new tab, log in, find the right folder, type in a keyword in the search, open the document and dig through the section they actually need, they would still lose a lot of time in the process.
Whale's browser extension allows your employees to stay in their CRM, ERP, PM tools, and more and receive contextual suggestions without ever leaving their workflow. The knowledge your teams need will be literally one click away. 🖱️
Knowledge that's always up-to-date and reviewed
Is version 7.4.3.2 our latest version? If you have ever heard this question, you know managing revisions and keeping your documents up-to-date is challenging.

With the built-in review interval system you can engage your inhouse subject matter experts to keep your information relevant and updated at all times.
1000's of teams rely on Whale to systemize and scale




Switching from Google Drive to Whale is easy
Schedule a personalised 1:1 and talk to a Whale expert about your organization's unique knowledge-sharing needs.
Compare Whale and Google Drive side-by-side
| | | |
| --- | --- | --- |
| | Whale | Google Drive |
| | | /year |
| Intuitive Interface and structure | | |
| Unified Search | | Limited keywords only |
| Review system that keeps knowledge up-to-date | | |
| Connects with other G-Suite tools | | |
| Browser extension that offers contextual suggestions in your apps and tools | | |
| Analytics | | Limited |
| Knowledge flows and tracking | | |
Deliver knowledge in their moment of need with a web application, chrome extension, slack bot and more.
"Finally a tool you can use WITHIN your tools"
Experience the instant ROI when you trade in Google Drive for Whale as your knowledge and training hub
Not sure if your current Google Drive is moving the needle? With Whale our customers can rely on
Less time wasted searching
Quicker ramp-up time for new hires
More consistency in execution
Avoidance of knowledge loss