Finding the right Standard Operating Procedures software for your business can be tough. This unmissable guide will help you find a tool to fit your unique needs.
For growing businesses looking to simplify their processes, the answer's simple: you need Standard Operating Procedures software.
But thanks to the post-pandemic race-to-remote workplace, there's a ton of Standard Operating Procedure (SOP) software to choose from. Not knowing where to start makes it harder than ever to choose a tool that works for your unique business. Plus, as an in-demand business leader, you only have limited time to choose the right provider.
It's a challenge — but get it right, and your business will be more productive and streamlined. And you'll be better able to support and train employees.
So, how do you choose the right SOP software for your business without taking months to choose?
That's where this unmissable guide comes in. From what to look for in an SOP software provider, to finding the perfect fit for your business, we'll cover everything you need to choose a tool that's right for you, fast.
And yep, we are an SOP software provider, but we promise to check our bias at the door. Our aim is to give you only the information you need to make the best choice for you. 😉
Looking for an all-in-one SOP tool that hits every note? Get in touch to find out how Whale can help.
Standard Operating Procedures software: The lowdown
How to find smart Standard Operating Procedures software that works for you
Great SOP software = Great business
Standard Operating Procedures software: The lowdown
If you're reading this article you probably already know you need SOP software.
But for those of you finding it difficult to choose the right tool, let's drill down on why this process is SO worth your time.
Traditional SOP management sucks
If you've been in the business game for long, you'll know that Google Docs is where documentation goes to die (yep, we said it).
Because using a tool that's made for document creation to manage your docs will never work. (The same goes for outdated paper handbooks and any tool that doesn't focus on leveraging your content.)
That's where Standard Operating Procedures software comes in.
By choosing a tool to digitize, centralize and leverage your processes, you can make sure your employees get the right information at the right time, and actually use it.
The benefits of Standard Operating Procedures software
Here's why SOP software is worth the investment:
Boost employee engagement: With 51% of employees feeling unengaged at work, it's more important than ever to make sure your processes are easy and enjoyable to follow.
Never lose knowledge: 42% of role knowledge is lost when an employee jumps ship, meaning new hires have to relearn it all from scratch. Smart SOP software will make it easy for you to get that knowledge out of heads and into your system before your employees move on.
Spot opportunities for improvement: The best SOP software will give you a full view of your processes, so you can spot bottlenecks and areas for improvement. And once you've updated your SOPs? You can send updates straight to your employees' computers in one click.
Ready to bring your SOPs into the 21st century? Get in touch for a free Whale trial today!
How to find smart Standard Operating Procedures software that works for you
It would be easy to type 'SOP software' into Google and pay for the first option you find.
But if you take the time to figure out your needs and match them to the right provider, you'll end up saving a ton of time and money.
Ready to learn how to find Standard Operating Procedures software that's the perfect match for your company and your people? Let's dive in.
First thing's first, before you dive into your own wants and needs, you need to know the types of software to avoid.
The list is simple, but the impact of knowing what not to use is HUGE.
Paper SOPs: These days this one's obvious, but we're going to make it official: paper documentation is no longer an option. Your employees won't use it, your processes will get lost, and you'll end up with a whole lot of dusty handbooks with no one to love them. 💔
One-use tools: What's more useless than having no tools to manage your SOPs? Having too many. Your employees' time is precious, so asking them to log in and out of multiple tools that only do one task isn't an option.
Boring interfaces: Employee experience is everything — and that means boring text-heavy tools should be left at the door.
What to look for in SOP software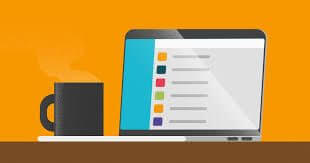 Now you know what not to use, let's dive into the top features of quality SOP software.
From the UX to their integration abilities, there are a few key features that every Standard Operating Procedures software needs to offer:
Look for an 

all-in-one tool

 that offers everything from in-tool messaging to simple SOP editing options.
Make sure your tool has 

full integration features and an open API

 so it can connect with the apps your employees already know and love.
Focus on finding a tool that offers a 

quality user experience

 including a visual interface, simple features, and the ability to connect with colleagues at the click of a button.
6 steps to finding the right SOP software, toolbox checklist 🧰
Finding the best Standard Operating Procedures software for your company takes time — but it's worth it.
Here's how to pinpoint your ideal tool in six simple steps:
Know your needs: First off, you need to know what your requirements are, so you can match them to the perfect tool. Don't be shy with this one — the more requirements you have, the more likely you are to find a tool that works well for your company long-term. So, grab a pen and start jotting down your needs.
Conduct in-depth market research: Next, check the market to find out which tools are currently on offer. Remember, new options come on the market all the time — but that doesn't mean they're good options. Use your requirements list to make sure they're a good match for you and check product reviews to see what other users think.
Narrow down your options: Compare each tools' features to your set of requirements and narrow it down to 3-5 potential options that are the best fit.
Ask the best vendors to present: Once you have your top 3-5 options, contact their sales teams for a product demo. This is your opportunity to find out exactly how they will respond to your needs. Make sure to ask questions that will highlight any gaps. If possible, ask some of your colleagues to take part in demos too to help evaluate the tools against your requirements.
Follow-up with extra questions: After the initial demos, if you need to, check in with vendors to ask for extra detail. They're there to sell the tool, so no question is too small at this stage.
Get into the granular: If your best option still isn't clear, go back to your original requirements and work out the top 5-10 features you can't live without. Match these against your options and let the best tool win.
Great SOP software = Great business
There's a lot of choices out there for companies looking to invest in Standard Operating Procedures software — but there's only one right choice for you.
From how the software interacts with your existing tech stack, to your employees' user experience, the features you need from your SOP software will be unique to your business. Take the time to figure out what those requirements are and how the tool matches your needs and you'll be sure to find quality SOP software that works for you long-term.
When your productivity shoots up and your processes start running like clockwork, you'll see that it was well worth the effort.
Looking for an all-in-one SOP tool that hits every note? And want to scale your business with killer SOPs employees actually love?

Download our complimentary Ultimate Guide to SOP and Knowledge Management